Partnership Opportunities
Understanding Pediatric Epilepsy and the PIK3-AKT-MTOR Pathway
Using mouse models to screen potential drugs that could treat the most common forms of epilepsy and seizures
Technical Overview
Overgrowth of cells in the brain during development can cause severe neurological pathologies such as autism, impaired cognition and epilepsy. Epilepsy from brain overgrowth provides a model for understanding the genetics of pediatric epilepsy and how it might be treated. Kathleen J. Millen, PhD, has created mouse models that are ready to screen drugs for their ability to treat epilepsies.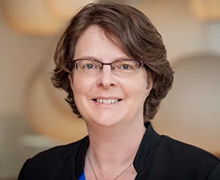 Dr. Kathleen Millen
The most common forms of focal epilepsy are caused by mutations in the PIK3-AKT-MTOR pathway. The mutations overlap those seen in cancers, in the catalytic subunit of phosphoinositide 3-kinase (PIK3CA) and other PI3K-AKT-MTOR pathway components. For cancer, commercially accessible targeted inhibitors for the PI3K/AKT/mTOR pathway include mTOR inhibitors everolimus, sirolimus and temsirolimus. PI3K inhibitors include alpelisib, duvelisib, copanlisib, idelalisib and umbralisib.
Millen and team are interested in repurposing drugs that affect the PIK3-AKT-MTOR pathway. Most of the drugs cannot be used for cancer because they either do not kill cancer cells or are too toxic at the levels needed. To modulate epilepsy, however, the drug does not need to turn off the PIK3-AKT-MTOR pathway but rather turn it down like a rheostat. Her team is looking for drugs that affect the PIK3-AKT-MTOR pathway but do not cause cell death.
Millen is interested in industry partnerships to collaborate on developing a platform for testing drugs for epilepsy treatment. The animal models she developed at Seattle Children's Research Institute are ready for screening drugs for efficacy in treating epilepsy.
Stage of Development
Pre-clinical in vitro or in vivo
Partnering Opportunities
Collaborative research and development
Sponsored research agreement
Tissue samples, cell lines, animal models, data
Drug development opportunity
Publications
Learn More