Partnership Opportunities
Adolescent-Focused Digital Health Interventions
Developing improved electronic health assessment tools to encourage self-reported health tracking and personalized care for adolescent patients
Technology Overview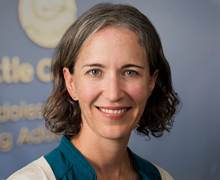 Dr. Laura RichardsonWith the rise of digital based medicine and machine learning health solutions, there is the potential for improved healthcare delivery to groups that have historically been overlooked and underserved. Among these groups are adolescents, whose treatment often follows pediatric guidelines that do not necessarily account for their unique and varied needs.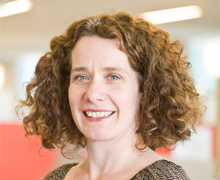 Dr. Cari McCartyDrs. Richardson and McCarty are specialists in adolescent health with a focus on improving medical and behavioral interventions for teens in and out of primary care settings. A previous study cooperatively led by Drs. Richardson and McCarty offers evidence for the feasibility, acceptability, and utility of an electronic health assessment tool that provides personalized feedback to youth on selected health risk behaviors, including substance abuse, sex, sleep, nutrition, physical activity, and safety. This study demonstrated that today's adolescents have a high degree of comfort and transparency when providing self-reported data in a digital setting that is not reproduced on paper forms or during face-to-face primary care visits. Drs. Richardson and McCarty have helped develop a web-based tool designed to encourage more comprehensive self-reporting of health risk behaviors, with the ultimate goal of improving focused care options for adolescents. The data generated by this electronic health assessment tool couples with automatic messaging to promote positive and healthy behavior, and serves as a means for primary care physicians to suggest more personalized and age-appropriate interventions.
Ongoing work by Drs. Richardson and McCarty also includes application of their electronic self-reporting tool to improve substance use screening and brief intervention and depression outcomes for adolescents. The tools being developed by Drs.Richardson and McCarty enable rapid self-reporting, ongoing monitoring, and connection to needed resources in a timely manner.
Drs. Richardson and McCarty have a wealth of experience both in the clinic and computational research settings with the competencies to generate and interpret robust patient datasets. Drs. Richardson and McCarty would be interested in collaborating with partners to further develop electronic health solutions by further optimizing their platform to provide immediate behavioral interventions and monitor ongoing health outcomes in adolescents.
Stage of Development
Pre-commercial
Commercial
Clinical Trial
Partnering Opportunities
Collaborative research and development opportunity
Sponsored research agreement
Consultation agreement
Clinical trial
Publication
Learn More