Partnership Opportunities
Craniofacial Malformations – Clinical Data
Developing improved diagnostics, medical interventions and coordinated care for patients with craniofacial malformations
Technology Overview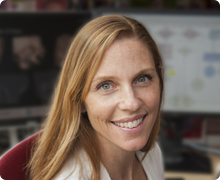 Dr. Kelly Evans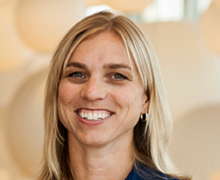 Dr. Carrie HeikeCraniofacial malformations, such as cleft lip and palate, microtia, craniosynostosis and craniofacial microsomia present with a broad array of morbidities and widely variable symptomatology. This variability not only complicates definitive diagnosis, but also increases the need for coordinated, longitudinal, interdisciplinary patient care to provide the best outcomes. Many of these conditions require lifelong medical care, and in many instances, surgical and implantable device interventions are the only care options. Multidisciplinary national and international collaborations and the development of robust patient data sets are contributing to better outcomes through identification of clinical standards, improved diagnostics and life-altering medical interventions.
Drs. Kelly Evans, Carrie Heike and Daniella Luquetti are members of Seattle Children's Craniofacial Center and the Craniofacial Outcomes Research and Epidemiology Group, providing them with firsthand clinical and research understanding of their patient populations. Areas of special clinical interest include Robin sequence and craniofacial microsomia, both rare disorders in need of broader treatment options and standardized care practices. Core to the mission for Evans, Heike and Luquetti is to partner with colleagues in a variety of disciplines, including epidemiology, developmental biology, biostatistics and computer science and engineering to develop methods for characterizing typical and atypical variation of the head and face. Recent accomplishments have included the development and validation of 2D and 3D imaging protocols, along with methods for coding phenotypic features on images to help improve definitive diagnoses and to guide the subsequent provision of care. These investigators also partner with patients and their families to improve participation in the design of future research and enhance engagement opportunities in current projects.
Another key aspect of the work conducted by Evans, Heike and Luquetti is the development and maintenance of an expansive clinical data repository for study participants from national and international consortiums, which includes clinical course histories focusing especially on complications of the craniofacial malformations, including airway obstruction, sleep disorders, feeding problems and malnutrition. Information from this resource has the potential to guide better diagnoses, as well as the development and optimization of better treatments and medical devices.
Evans, Heike and Luquetti are interested in working with medical device manufacturers on research and development projects that build on their clinical expertise and patient data sets. The team is also interested in the methods to improve data visualization and analysis of the complex data sets. Furthermore, in pursuit of more robust datasets, Evans, Heike and Luquetti are interested in developing novel methods for digital point-of-care patient data collection that will allow better tracking of disease progression and treatment impact.
Stage of Development
Partnering Opportunities
Collaborative research and development opportunity
Sponsored research agreement
Consultation agreement
Clinical and image data access
Publications
Learn More