Partnership Opportunities
Vaccines for COVID-19 and Other Viral Diseases
Generating vaccines from antigen discovery through human clinical trials for influenza, West Nile, Zika, chikungunya, yellow fever, and SARS-CoV-2 viruses
Technology Overview
The COVID-19 pandemic led to a worldwide rush to develop and launch a vaccine. Dr. Coler and her team are at the forefront of work to develop and optimize assays aimed to evaluate vaccines against the SARS-CoV-2 virus. The Coler group is part of the Infectious Diseases Clinical Research Consortium (IDCRC) from the National Institute of Allergy and Infectious Diseases, directed by Dr. Anthony Fauci, and participates in clinical trials through one of IDCRC's ten Vaccine and Treatment Evaluation Units. The team performs high-throughput clinical immunology assays that allow robust and rapid evaluation of potential vaccines and therapies, with specific expertise in evaluation of adaptive and humoral immune response. Their current work involves blood processing, testing, and data analysis for an RNA vaccine candidate against SARS-CoV-2.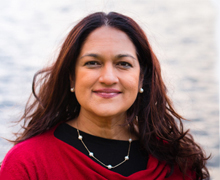 Dr. Rhea Coler
Dr. Coler has more than 20 years of experience working on epidemic and pandemic infectious diseases. She specializes in vaccine development, from preclinical discovery of candidate antigens through in vitro and in vivo studies to determine vaccine tolerability, immunogenicity, and prophylactic and therapeutic potential. Dr. Coler has extensive experience in human clinical trials including protocol design, Investigational New Drug (IND) applications, case report form creation, data management, trial monitoring, quality assurance, and close-out and report writing. The lab is also experienced in human specimens research, with a particular focus on an efficient quality management system.
Lab training assures adherence to standards for good clinical practice (GCP), good clinical laboratory practice (GCLP), and International Air Transport Association (IATA) regulations for transporting dangerous goods. Dr. Coler also has expertise in good manufacturing practice (GMP) for developing vaccine components for FDA-regulated clinical trials.
Other skills and experience that Dr. Coler brings to partnerships include expertise in contributing to and leading multidisciplinary clinical projects, including those with international collaborators and at locations in Europe, Africa, Asia, and South America. Her recent viral disease experience includes developing candidate vaccines for West Nile fever, chikungunya, yellow fever, Zika virus disease and influenza. She also has research and development experience in biomarkers, diagnostics, and treatments including combination therapies.
Dr. Coler has experience working in biotech as well as with a variety of global partners, including the World Health Organization and the Bill & Melinda Gates Medical Research Institute. Results from her work have led to patents, start-up companies, and translation of several infectious disease vaccines from preclinical to clinical development. Dr. Coler is interested in partnerships that can use her expertise in moving vaccine candidates from the lab to clinical practice.
Stage of Development
Pre-clinical in vitro
Pre-clinical in vivo
Partnering Opportunities
Sponsored research agreement
Collaborative research opportunity
Consultation agreement
High-throughput screening
Publications
Learn More