Partnership Opportunities
Characterizing Neuronal Breathing Dysregulation
Developing and validating animal models to characterize the neuronal control of autonomic regulation
Technology Overview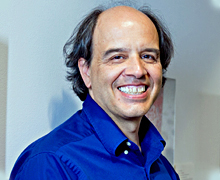 Dr. Nino Ramirez
Rhythmic brain signaling which regulates breathing patterns can be disrupted by an array of central nervous system diseases and traumatic injury. Death or serious morbidity can rapidly arise if signaling disruption occurs, and in many instances there is no way to restore normal function. Understanding the signaling pathways involved in breathing regulation is key to managing diseases that can lead to respiratory loss or inhibition.
Dr. Ramirez has a general research interest in the neural control of rhythmic activities. Dr. Ramirez studies neuronal mechanisms involved in generating respiratory rhythms, neocortical activity, and epilepsy. Specific research focuses include discovering the neuronal networks that control gasping and breathing in animal models with the hopes of better understanding sudden infant death syndrome (SIDS) and erratic breathing in children with Rett syndrome, epilepsy, and other CNS disorders.
With mouse models, Dr. Ramirez has characterized an excitatory network that generates the neuronal correlate of postinspiratory activity. Glutamatergic–cholinergic neurons form the basis of this network, and GABA (γ-aminobutyric acid)-mediated inhibition establishes the timing and coordination for inspiration. This network is referred to as the postinspiratory complex (PiCo).
The PiCo has autonomous rhythm-generating properties and is necessary for postinspiratory activity in vivo.
Another research area Dr. Ramirez is currently pursuing involves isolating the respiratory network in a transverse plane of the mouse medulla with the purpose of studying cardio-respiratory control. This brainstem slice preparation contains the essential medullary structures involved in cardio-respiratory control, and Dr. Ramirez has shown that a mechanical respirator can be controlled by this isolated brain tissue. Using a similar brain slice preparation, Dr. Ramirez is investigating the role hypoxia plays in hypoglossal nerve stimulation, which has implications for an array of morbidities including obstructive sleep apnea.
Dr. Ramirez is interested in using his strong fundamental understanding of disease pathways and pre-clinical research tools to collaboratively develop new interventions for breathing dysregulation, including opioid-related breathing depression. These collaborations could conceivably involve validating new medications for neuronal circuitry that Dr. Ramirez has helped characterize, or by improving medical devices that react to neuronal activity.
Stage of Development
Pre-clinical in vitro
Pre-clinical in vivo
Partnering Opportunities
Collaborative research opportunity
Development opportunity
Sponsored research agreement
Consultation agreement
Publications
Learn More