On Therapy: A Qualitative Study of Physical Activity of Children Undergoing Cancer Therapy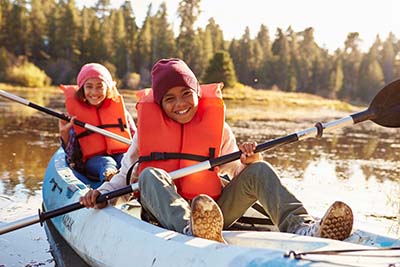 Although over 80% of children diagnosed with cancer will be cured of their disease, 70% of survivors will develop long-term and late complications from cancer treatment. Survivors of childhood cancer have an increased risk of developing chronic conditions typically found in much older adults and biomarkers of cardiovascular health have shown an increased risk of reduced cardiopulmonary fitness, obesity, osteoporosis and cardiometabolic disease associated with cancer treatment. Physical activity has been shown to reduce the risk and severity of these chronic conditions and improve overall quality of life. Physical activity has also been shown to improve many of the acute complications including fatigue, sleep, mental health, and physical functioning. During cancer therapy, physical activity was proven to be safe in children. Furthermore, it improved fitness, muscle strength, quality of life, and the body's functional capacity. Unfortunately, childhood cancer survivors are as sedentary or more sedentary than their non-cancer peers and do not meet the recommended levels of physical activity. Innovative and adaptable interventions are needed to support child cancer patients to increase their physical activity during treatment.
Previous qualitative interviews of patients undergoing cancer therapy or post-cancer therapy have identified barriers, perceptions, and knowledge gaps related to physical activity. Interviews with pediatric cancer patients or their parents have noted a lack of space in the hospital, lack of availability of resources, lack of ideas for physical activity, lack of opportunities for peer play, and a lack of knowledge around physical activities as barriers to being physically active, in addition to poor mood and symptoms following cancer treatment.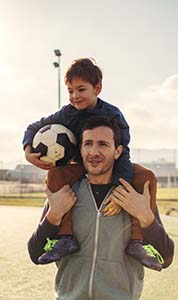 Although the overall barriers and perceptions of physical activity have been studied, the preferences for specific physical activity interventions for on therapy children in a home environment are still unknown. This study fills gaps in the literature by focusing on the acceptability of specific physical activity interventions and clarifies the tools, ideas, and areas of interest that this population would be more prone to utilizing. This exploration will examine whether certain toys, videos, work-out ideas, training, and other physical activity tools would increase the probability of a child engaging in physical activity while on therapy. The interviews will be tailored towards interventions that can be done at home, rather than in the hospital setting, to optimize uptake and accessibility for the child and family unit. This study will provide information to develop a pilot study to test a physical activity intervention tailored to this population of school-aged children starting cancer therapy. If children could develop better physical activity behaviors during cancer therapy, they may have less acute complications and decrease their risk of long-term complications.
This is a cross-sectional qualitative study that will include 15 to 40 semi-structured qualitative interviews with parents or guardians of children undergoing cancer therapy. A standardized script will be used consisting of general open-ended questions and prompts to survey areas of interest.