Press Releases
Seattle Children's Announces New Chief Operating Officer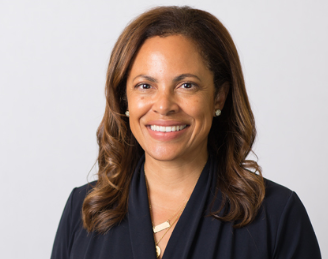 10.24.22
Jamie Phillips Appointed Seattle Children's Senior Vice President and Chief Operating Officer
SEATTLE, October 24, 2022 – Today, Seattle Children's announced the appointment of Jamie Phillips as senior vice president and chief operating officer. Phillips will be responsible for the overall system and clinical business operations and oversee marketing and communications effective October 24, 2022.
"I am thrilled to have Jamie join our executive team," said Dr. Jeff Sperring, CEO, Seattle Children's. "We are fortunate to add her deep expertise and experience leading healthcare operations for some of the most respected institutions in the country. Her talent and dedication to improving children's health will enable us to deliver on our mission of providing more hope, care and cures."
Phillips brings more than 25 years of experience in healthcare administration, the past 14 of which have been in operations leadership roles. Most recently, Phillips served as chief operating officer and vice president of children's services at UCSF Benioff Children's Hospitals in San Francisco and Oakland, California. In addition to her time at Benioff Children's Hospitals, she served at Nationwide Children's Hospital in Columbus, Ohio and Cincinnati Children's Hospital Medical Center.
"Serving this exceptional, well-respected pediatric medical and research center is a true honor," said Phillips. "I look forward to learning from others as well as applying the skills and experiences I have developed throughout my career to serve Seattle Children's in achieving the best for the patients, families and communities we serve."
Phillips holds a master's degree in health administration from The Ohio State University and is a fellow of the American College of Healthcare Executives. She is the recipient of numerous awards including the Ohio Diversity and Leadership Multicultural Leadership Award and the YMCA Cincinnati Black Achiever Award. She has also served as an adjunct professor for the Undergraduate Healthcare Management Program at Franklin University.
MEDIA CONTACT
Jeanine Takala, Manager, Public Relations
About Seattle Children's
Seattle Children's mission is to provide hope, care and cures to help every child live the healthiest and most fulfilling life possible. Together, Seattle Children's Hospital, Research Institute and Foundation deliver superior patient care, identify new discoveries and treatments through pediatric research, and raise funds to create better futures for patients.
Ranked as one of the top children's hospitals in the country by U.S. News & World Report, Seattle Children's serves as the pediatric and adolescent academic medical center for Washington, Alaska, Montana and Idaho – the largest region of any children's hospital in the country. As one of the nation's top five pediatric research centers, Seattle Children's Research Institute is internationally recognized for its work in neurosciences, immunology, cancer, infectious disease, injury prevention and much more. Seattle Children's Foundation, along with Seattle Children's Guild Association – the largest all volunteer fundraising network for any hospital in the country – works with our generous community to raise funds for lifesaving care and research.
For more information, visit seattlechildrens.org or follow us on Twitter, Facebook, LinkedIn, Instagram or on our On the Pulse blog.