Press Releases
Seattle Children's Announces Executive Leadership Team Appointments
1.26.22
Dr. André Dick is appointed Seattle Children's senior vice president (SVP) and surgeon-in-chief, Bonnie Fryzlewicz is appointed SVP and chief nursing officer and Dr. Jeff Ojemann is appointed SVP and chief medical officer
Dr. André Dick is appointed Seattle Children's senior vice president (SVP) and surgeon-in-chief, Bonnie Fryzlewicz is appointed SVP and chief nursing officer and Dr. Jeff Ojemann is appointed SVP and chief medical officer
SEATTLE, January 26, 2022 – Today, Seattle Children's announced three appointments to the organization's Executive Leadership Team. Following their interim service in these roles, Dr. André Dick is appointed Seattle Children's senior vice president (SVP) and surgeon-in-chief, Bonnie Fryzlewicz is appointed SVP and chief nursing officer and Dr. Jeff Ojemann is appointed SVP and chief medical officer. "A key pillar in the success of any organization is largely based on the strength and values of its leadership," said Dr. Jeff Sperring, chief executive officer of Seattle Children's. "I am proud to work alongside these three leaders as each is uniquely qualified to help fulfill and further our mission and ensure we are here to serve patients and families today and for generations to come."
Collectively, Dick, Fryzlewicz and Ojemann have more than five decades of experience at Seattle Children's. Please see their bios for more information:
Dr. André Dick, SVP and surgeon-in-chief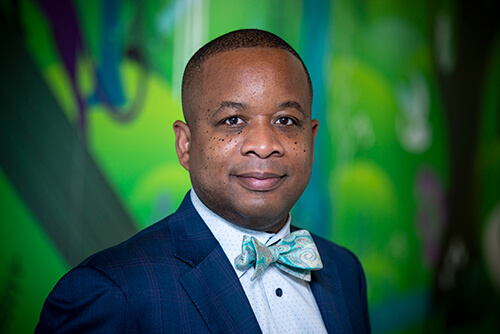 Dr. Dick has served at Seattle Children's since 2008, first as a surgeon in the Division of Transplant Surgery, then in 2016 as surgical director of Kidney Transplantation. In 2017 he became clinical director for the surgical inpatient unit, and in 2020 was appointed associate surgeon-in-chief. Dick accepted the role of interim SVP and surgeon-in-chief in April 2021. He is also an associate professor of surgery at the University of Washington (UW).
A champion of addressing racism and promoting an inclusive culture, Dick is an inaugural co-DEI (diversity, equity and inclusion) advisor to the American Society of Transplant Surgeons executive council and is also co-leading Children's Health Equity, Diversity and Inclusion (HEDI) Education and Leadership Committee which is focused on providing anti-racism education and training opportunities for our workforce.
He brings this vital lens to his role as surgeon-in-chief, where he is responsible for Seattle Children's surgical operations, ensuring all aspects of operative care function safely, equitably and efficiently. André will also focus on addressing the impact of Social Determinants of Health (SDOH) to deliver more equitable care to the patients and families we serve, as well as expanding our clinical capacity.
André acknowledges the significant contributions and sacrifices his wife, an OB/GYN, and family have made for him to take on this role. He enjoys spending time with family and friends, cooking and traveling.
Bonnie Fryzlewicz, SVP and Chief Nursing Officer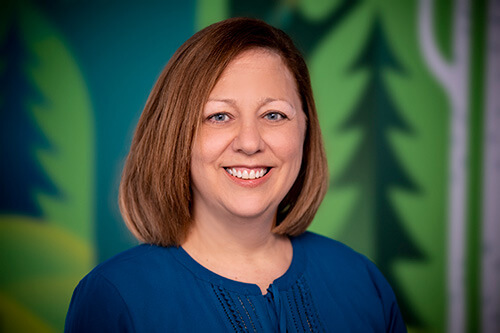 Fryzlewicz first came to Seattle Children's as a travel nurse in 1990 and 1991, worked as a staff nurse while completing her master's in nursing at the UW and in 1995 became a charge nurse on the Medical Unit. In 1999, she became clinical nurse specialist for what is now Seattle Children's Cancer and Blood Disorders Center - Inpatient promoted to director in 2007and in 2016 became associate chief nurse for Critical Care and Dialysis. In 2018, Bonnie was promoted to vice president of patient care and chief nursing officer.
In July 2021, Fryzlewicz accepted the role of interim SVP and chief clinical officer/chief nursing officer. In her role as SVP, among her many responsibilities, Fryzlewicz holds operational accountability for all inpatient clinical services and departments; collaborates with physician and nursing leaders to ensure we deliver equitable and high-quality patient care; and continues our work to improve inpatient access. A strong operational and strategic leader, she is passionate about developing other leaders.
Fryzlewicz also serves as an incident commander, providing direction to help Seattle Children's navigate the complexities of pandemic and capacity-related issues, and is co-chair of the HEDI Patient and Family Experience committee, which is focused on improving the experience for Black, Indigenous and People of Color patients and families, and mitigating the impact of systemic racism and bias in our health system.
Bonnie and her husband, Jeff, have two sons and enjoy exploring the Pacific Northwest in their travel trailer. Bonnie is also an avid baker and cook and is creating a cookbook featuring her favorite recipes.
Dr. Jeff Ojemann, SVP and Chief Medical Officer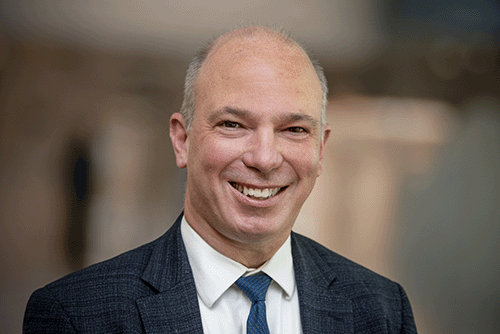 Dr. Ojemann joined the Seattle Children's neurology team as a physician in 2003 and served as division head of Neurosurgery from 2009 to 2019. He then served as surgeon-in-chief until April 2021, when he assumed the role of interim SVP and chief medical officer.
Ojemann has also served with the UW School of Medicine (UWSOM) as professor of neurological surgery, professor of radiology (adjunct) and director of resident research for the department of neurological surgery since 2009, and as the Richard G. Ellenbogen chair in Pediatric Neurological Surgery for Children's and the UWSOM since 2004. He will continue in his clinical practice in the surgical treatment of epilepsy, and ongoing research into brain function and stroke recovery.
As chief medical officer, Ojemann will focus on some of the organization's top priorities: expanding clinical capacity to ensure access for kids who need our care; building out Seattle Children's destination programs, addressing the mental and behavioral health crisis and advancing the work outlined in Children's Health Equity and Anti-Racism Action Plan. Ojemann serves as co-chair of the HEDI Data Analysis and Transparency Committee, which is focused on evaluating and increasing visibility of data focused on health disparities and workforce/leadership diversity.
Jeff and his wife, Karen, have three boys and enjoy hiking Discovery Park and family dinners.
MEDIA CONTACT
Jeanine Takala, Manager, Public Relations
About Seattle Children's
Seattle Children's mission is to provide hope, care and cures to help every child live the healthiest and most fulfilling life possible. Together, Seattle Children's Hospital, Research Institute and Foundation deliver superior patient care, identify new discoveries and treatments through pediatric research, and raise funds to create better futures for patients.
Ranked as one of the top children's hospitals in the country by U.S. News & World Report, Seattle Children's serves as the pediatric and adolescent academic medical center for Washington, Alaska, Montana and Idaho – the largest region of any children's hospital in the country. As one of the nation's top five pediatric research centers, Seattle Children's Research Institute is internationally recognized for its work in neurosciences, immunology, cancer, infectious disease, injury prevention and much more. Seattle Children's Foundation, along with Seattle Children's Guild Association – the largest all volunteer fundraising network for any hospital in the country – works with our generous community to raise funds for lifesaving care and research.
For more information, visit seattlechildrens.org or follow us on Twitter, Facebook, LinkedIn, Instagram or on our On the Pulse blog.