Good Growing
my Good Growing Email Newsletter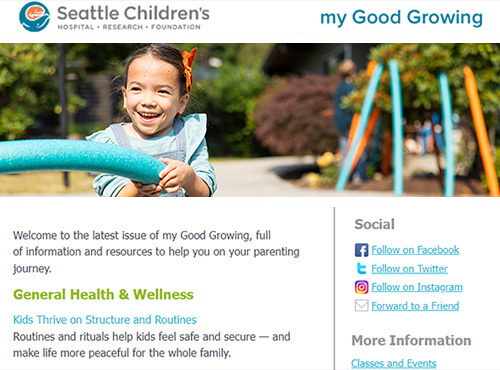 my Good Growing is our free email newsletter for parents and caregivers of babies, children and teens.
Sign up for my Good Growing and you will receive health and safety information six times each year in a format that is easy to scan and pick out what you need.
It's one way we can partner with you to keep your children as safe and healthy as they can be!
Subscribe to my Good Growing