Erin Schoenfelder Gonzalez, PHD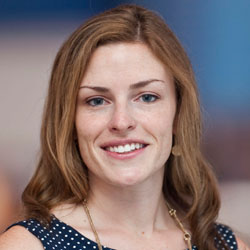 "My clinical work and research are focused on helping youth with ADHD and their families be resilient and successful. Specifically, I am interested in helping families engage in multi-modal treatments for ADHD in the service of improving the long-term mental and physical health for these young people. I enjoy working with children, teenagers, and young adults with ADHD and their parents. I also have a special interest in behavioral treatments for co-occurring anxiety and ADHD."
Originally a native of Gig Harbor, WA, I received my doctorate in clinical psychology at Arizona State University. My graduate research training focused on family-based prevention of mental health problems in high-risk populations. I completed my clinical internship and postdoctoral training at Duke University Medical Center, where I specialized in assessment and treatment of ADHD and related disorders. I am excited to return to the Pacific Northwest to join the staff at Seattle Children's Hospital!





While we are just starting our solutions for our ADHD daughter, I was very pleased (and relieved) to meet Erin and have her help with diagnosis and getting resources. Erin was engaging and empathetic, she listened closely to our concerns, and engaged with my daughter for a good length of time, playing, talking and asking her questions. I was especially pleased when we went back for a diagnosis after the assessments, she gave us plenty of time to address our concerns and questions; and quickly connected us to the resources we didn't even know we could have. I see her a connector in this multi-modal approach to supporting my daughter, and look forward to a long relationship. Thank goodness for the quality medical professionals that Children's is able to provide!

| Award Name | Award Description | Awarded By | Award Date |
| --- | --- | --- | --- |
| Child Intervention, Prevention and Services (CHIPS) Fellow | | NIMH Division of Services Implementation Research | 2013 - 2014 |
| Endowed Scholar Award | | Philanthropic Educational Organization | 2011 - 2012 |
| T32 Pre-doctoral Fellowship in Prevention Research | | National Institute of Mental Health | 2008 - 2009 |
| University Graduate Scholar Award | | Arizona State University Graduate College | 2006 - 2010 |

Other Publications

Schoenfelder EN, Faraone SV, Kollins SH

Stimulant Treatment of ADHD and Cigarette Smoking: A Meta-Analysis.


24819571 Pediatrics, 2014 June : 133(6)1070-1080

Erin Nicole Schoenfelder, PhD, Schoenfelder, E., & Kollins, S.K.

The ADHD-Smoking Co-Morbidity and Implications for Stimulant Treatment of Children and Adolescents.


Child and Adolescent Psychopharmacology News, 2014

Erin Nicole Schoenfelder, PhD, Schoenfelder, E., & Kollins, S.K.

ADHD and health risk behaviors: Is treatment enough?


ADHD Report, 2014

Schoenfelder EN, Sandler IN, Millsap RE, Wolchik SA, Berkel C, Ayers TS

Caregiver responsiveness to the family bereavement program: what predicts responsiveness? What does responsiveness predict?


23404661 Prevention science : the official journal of the Society for Prevention Research, 2013 Dec. : 14(6)545-56

PMCID:PMC3655082

Kollins SH, Schoenfelder E, English JS, McClernon FJ, Dew RE, Lane SD

Methylphenidate does not influence smoking-reinforced responding or attentional performance in adult smokers with and without attention deficit hyperactivity disorder (ADHD).


24099358 Experimental and clinical psychopharmacology, 2013 Oct. : 21(5)375-84

Berkel C, Mauricio AM, Schoenfelder E, Sandler IN

Putting the pieces together: an integrated model of program implementation.


20890725 Prevention science : the official journal of the Society for Prevention Research, 2011 March : 12(1)23-33

Sandler IN, Schoenfelder EN, Wolchik SA, MacKinnon DP

Long-term impact of prevention programs to promote effective parenting: lasting effects but uncertain processes.


20822438 Annual review of psychology, 2011 : 62299-329

PMCID:PMC3061231

Schoenfelder EN, Sandler IN, Wolchik S, MacKinnon D

Quality of social relationships and the development of depression in parentally-bereaved youth.


20119668 Journal of youth and adolescence, 2011 Jan. : 40(1)85-96

PMCID:PMC2941702

Erin Nicole Schoenfelder, PhD, Little, M., Sandler, I. N., Schoenfelder, E., &Wolchik, S. A.

A contextual model of gender differences in the development of depression after the death of a parent


Depression in adolescent girls, 2011

Sandler I, Ayers TS, Tein JY, Wolchik S, Millsap R, Khoo ST, Kaplan D, Ma Y, Luecken L, Schoenfelder E, Coxe S

Six-year follow-up of a preventive intervention for parentally bereaved youths: a randomized controlled trial.


20921347 Archives of pediatrics & adolescent medicine, 2010 Oct. : 164(10)907-14

PMCID:PMC3030985

---
Overview
Medical/Professional School

Santa Clara University, Santa Clara, CA
Arizona State University, Tempe, AZ

Clinical Interests

Behavioral treatments for ADHD, including parent behavior management training, organizational skills training, and cognitive behavioral therapy-based approaches (CBT); CBT and related therapies for anxiety disorders; family therapy; treating co-morbid ADHD and anxiety disorders

Research Description

My research focuses on health behaviors for children and adolescents with ADHD, including substance use, physical activity, and sleep. My colleagues and I study how these behaviors affect long-term functioning in order to design programs to promote healthy behaviors in childhood. I am also interested in strategies for improving appropriate treatment of ADHD through the teen years with the goal of promoting successful transitions into young adulthood.