Seattle Children's Continuous Improvement and Innovation
One Team, Endless Possibilities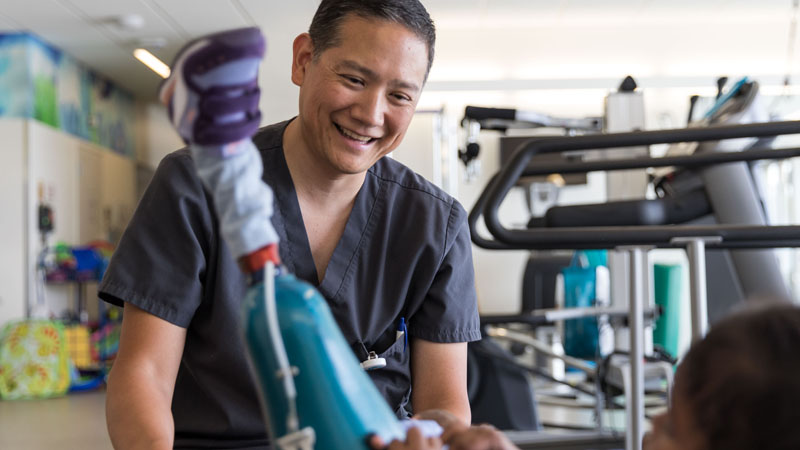 Thought Leaders in Lean
For over 20 years, Seattle Children's has practiced Continuous Improvement. Now, we are making waves again by fostering and amplifying innovation into our improvement fold unlike any other organization. As one of the leaders in applying Lean methodology to healthcare, we are proud to lead by example for other organizations looking to adopt Continuous Improvement practices. The addition of innovation expertise empowers our faculty and staff to succeed with end-to-end solutions. Our philosophy is simple: ​
We believe those closest to the work should improve the work. ​
We strive to make the right thing to do, the easy thing to do. ​
We take a balanced approach, focusing on improving customer and team experience to yield strong business results. ​
Building a culture of Continuous Improvement and Innovation allows us to solve problems, improve outcomes, build capability and create transformative solutions for Seattle Children's and the future of pediatric healthcare.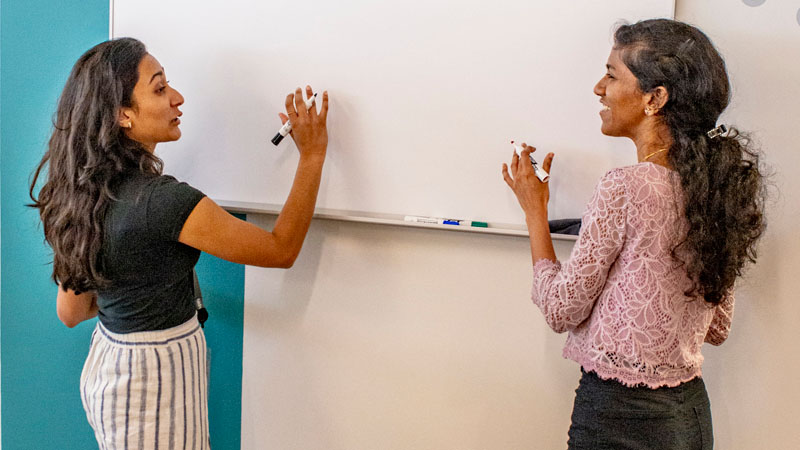 What We Do
Innovation​
Innovation is a core value at Seattle Children's as we encourage our faculty and staff to be relentlessly curious. Our Innovation program taps into that curiosity to drive improvements and support those who see what's possible and help them create it. The program's services include product design engineering, biomedical engineering, industrial design, human center design, product management, custom care, market research, medical imaging and simulation. In addition to the variety of expertise available, we champion an innovative mindset throughout the organization and recognize that anyone, regardless of role or specialty, can think creatively to problem solve. Innovation projects we've supported include custom care options for patients, smartphone apps, medical devices, and simulation procedures using lifelike materials.
Custom Care​
Custom Care operationalizes innovative surgical planning and allows on-demand custom modeling for complex surgeries. Using 3D clinical image modeling and printing we enhance care quality, safety, and patient and family experience through surgical planning, simulation, education and rehabilitation services. With a patient-specific focus, custom care empowers team members to communicate and demonstrate complex medical situations and the care they may undertake to patients and families alike.
Simulation​
Our program is laying the groundwork for unmatched simulation experiences. Our team partners with clinical and non-clinical frontline teams alike to create realistic practice scenarios, reducing uncertainties and identifying potential challenges among team members and the technology they use for their work. Our state-of-the-art, multi-material 3D printer is one way we support this critical work, helping faculty and staff appropriately train for complicated procedures. Our Simulation program has pivoted quickly to accommodate the virtual workplace, increasing collaborative learning opportunities for our teams at various Seattle Children's locations across the city and region. ​
Project and Program Management​
A strong project management discipline brings exceptional value to our business. Our Project Management office creates powerful bridges, managing the link between strategy and results by implementing initiatives and operationalizing cross-functional and department-specific projects. Our program management team provides a flexible support model which enables our leaders to rapidly move critical work forward. ​
Continuous Improvement​
To uphold our value of excellence, we work to get better every day to become the best at what we do. Expert Continuous Improvement (CI) consultants help the entire organization do just that through facilitated workshops, best-practice sharing, and 1:1 coaching. Our team is building a culture of evidence-based problem solvers who improve their work for our patients, families, and each other.
Education​
Our educational offerings provide a variety of learning resources to build improvement and innovation capabilities.​ Current offerings include classroom training, best practice sharing across industries, videos, tools, templates, and digital courses that can be self-guided, or facilitator led.
Contact Us
If you'd like to learn more about our capabilities and how you can get involved, please email us.