Seattle Children's Leadership
Dondi L. Cupp
Senior Vice President and Chief Development Officer
Seattle Children's Foundation
At Seattle Children's since 2022
BA, University of Oklahoma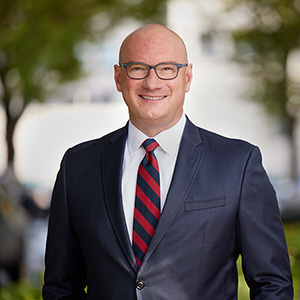 As senior vice president and chief development officer, Dondi Cupp helps Seattle Children's Foundation and Guild Association reach its philanthropic goals and develop new fundraising initiatives to support its clinical and research programs. Cupp uses a mission-driven approach when developing and implementing strategic fundraising plans.
Cupp brings over 34 years of experience in philanthropy to Seattle Children's, including 23 years at public institutions in the Pacific Northwest. Most recently at Oregon Health and Sciences University (OHSU), he led a comprehensive fundraising program that supported OHSU's multi-faceted mission of education, research and clinical activities. He has also managed fundraising efforts at the University of Michigan, University of Washington (UW), Western Washington University Foundation and the University of Oklahoma.
While at the UW, Cupp founded the Advancement Leadership Class, a comprehensive leadership development program for the advancement of staff. He was then nominated by his UW colleagues for the David B. Thorud Leadership Award and received the Marilyn Batt Dunn Endowed Award for Excellence in University Advancement.
Cupp holds a bachelor's degree in journalism and public relations from the University of Oklahoma. He is a fellow of the Advancement Leadership Academy, a CASE Laureate recognizing volunteer professional service, and a recipient of the CASE Crystal Apple for excellence in teaching.
Outside of work, Cupp enjoys traveling the world with his husband and son, playing tennis, entertaining friends and family at home, and following college sports.