Eaden Andu

Consultant, CDHE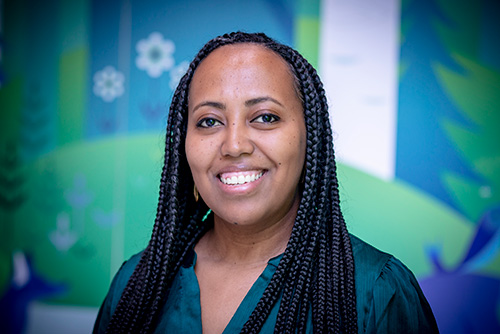 As a hospital-based consultant, I provided in-person, bedside support to the family. To build a strong connection, I sought to visit the family in their child's room every other day during their six-week stay. The family shared how challenging interactions with Seattle Children's providers were and how inconsistent care team communication had eroded their trust in the care their child was receiving.
To improve communication between providers and the family, I listened to all perspectives and validated experiences. Respecting the parents' autonomy and choice, I amplified the parents' advocacy in how they preferred to be treated and communicated with, sharing concrete examples of bias in interactions they had experienced with the care team.
I supported the care team in navigating their feelings of uncertainty and how best to involve the parents in decision making. Throughout it all, I reassured the family that the medical care model and care teams were providing the best care possible for their child.
I'm constantly reminded of the importance of communication in establishing and maintaining trust — starting with strong communication during admission, emphasizing relationships, understanding health literacy levels and constantly requesting family feedback to ensure shared understanding of the care plan.
For families with complex medical conditions, relationship continuity is critical for preserving trust and we should strive for at least one ongoing relationship to ensure consistent communication throughout their care.