Creating Relevant Longitudinal Patient Histories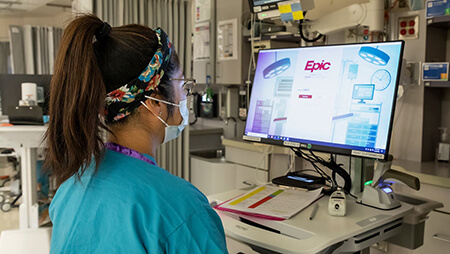 Understanding a patient's medical history is a key part of diagnosis and treatment. Physicians, however, don't typically have an easy way to sort and filter medical information to find what is most relevant to a patient's current symptoms. Instead, they start with a patient's whole health history — from sports injuries, to vaccine records, to kidney care — and then have to manually go through the record to find what is important at that point in time.
Our team is building a tool that Dr. Pollack likens to a map. Currently, patient records give physicians a map of every road in a city. They really only need the roads that will get them from point a to point b — or the data that is relevant to their current health condition, for example, prior kidney care.
The goal of this tool is to help doctors find and process specific health data and get them relevant information more quickly and easily.