Kids CoLab: Supporting Collaborative Decision-making for Adolescents With Kidney Disease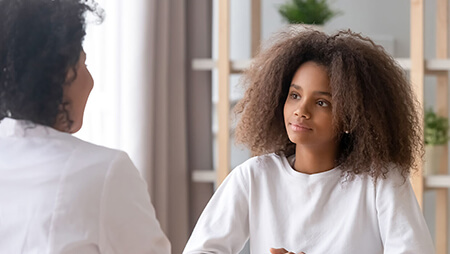 The transition from pediatric to adult care can be difficult for many patients. In nephrology, for example, teen and young adult kidney transplant recipients tend to struggle with managing their health, especially their medications, which can lead to worse outcomes. Meanwhile, physicians often create care plans without having conversations about what is most meaningful for that patient and their health.
Dr. Pollack's lab is working to bridge this gap by building a tool that helps patients and physicians make decisions together. The idea is to have more conversations with patients to understand their values and what is most important to them in terms of their health.
We aim to:
Start by understanding the desired state of collaborative decision-making between patients, families and clinicians.
Compare that with the current state of collaborative decision-making and figure out the differences between the current and desired states.
Build a collaborative tool that aims to get them to the desired state of decision-making.
Test the tool in a clinical trial.