Investigating Airway Epithelial Responses to Viruses and Signaling Pathways Regulating Remodeling in Asthma and Health
The Debley Lab conducts an array of patient-oriented mechanistic research using primary airway epithelial cells from carefully phenotyped, endotyped, and genotyped children with asthma and healthy children to investigate innate immune responses to respiratory viruses (e.g. human rhinovirus, RSV) and mechanisms underlying viral-triggered asthma exacerbations and airway remodeling. In response to the COVID-19 pandemic the Debley Lab also engaged in multiple NIH-funded mechanistic ex vivo studies assessing host-dependent factors associated with airway epithelial cell infectivity and innate immune responses to SARS-CoV-2 infection.

Research conducted in the Debley Lab seeks to investigate roles of airway epithelial cells in the pathobiology of asthma and other airway disease. Primary focus areas include: (1.) Improve understanding of the heterogeneity of airway epithelial interferon responses to respiratory viruses in asthmatic and healthy children, and how deficient or excessive interferon responses impact the risk of asthma exacerbations, airway remodeling responses and lung function, and (2.)

Investigate airway epithelial cell signaling pathways that regulate neighboring stromal cells (e.g. fibroblasts/smooth muscle cells), and how such pathways are dysregulated in asthma leading to airway remodeling and lung function abnormalities in epithelial cell donors. Dr. Debley's research program has obtained primary nasal and bronchial epithelial cells from children with and without asthma who are undergoing elective surgical procedures at Seattle Children's Hospital since 2007. This infrastructure is a unique resource in the U.S., providing a steady source of primary bronchial airway epithelial cells from carefully characterized children to conduct mechanistic investigations (stratified by donor clinical characteristics such as lung function, exacerbation history, and disease severity) to better understand the role of the epithelium in childhood asthma and responses to viral infection in health and disease. Model systems used by the Debley Lab provide an ideal platform to test disease mechanisms as well as to screen potential therapeutics in human cells from genotyped and phenotyped human subjects.
Investigator Biography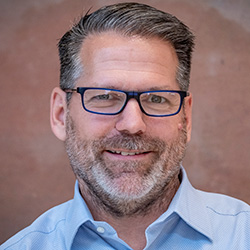 Jason S. Debley, MD, MPH, is attending physician in the Pulmonary and Sleep Medicine Division at Seattle Children's Hospital and Professor in the Department of Pediatrics at the University of Washington School of Medicine. He received his MD from Northwestern University Medical School and completed his pediatrics internship and residency at Children's Memorial Hospital in Chicago, Illinois. He completed his pediatric pulmonary fellowship at Seattle Children's and earned an MPH from the University of Washington.
Dr. Debley's research has spanned clinical, epidemiologic, basic and mechanistic patient-oriented translational asthma research. His work over the past two decades has concentrated on investigation of the role of the airway epithelium in asthma pathobiology, with focus areas including study of innate immune responses of airway epithelial cells to respiratory viruses and aberrant epithelial regulation of airway remodeling responses. He built a translational research program wherein primary bronchial epithelial cells are obtained from asthmatic and healthy children undergoing elective surgical procedures at Seattle Children's Hospital. This infrastructure is a unique resource in the U.S., providing a steady source of primary bronchial airway epithelial cells from carefully characterized children with and without asthma that are used to conduct mechanistic research. A highly innovative aspect of his program is that ex vivo experiments are conducted using primary airway epithelial cells from donors who are genotyped for polymorphisms of interest and stratified by clinical characteristics of donors (e.g. T2 vs. non-T2 endotype based on biomarker signatures, exacerbations, lung function), and donors are prospectively followed to track incident exacerbations and lung function change over time. This allows for investigation of disease mechanisms using data linking ex vivo mechanistic experiments to asthma endotype/phenotype, donor genotype, and longitudinal donor clinical outcomes. Dr. Debley also serves as Interim Director of the Center for Respiratory Biology and Therapeutics (CRBT) at Seattle Children's Research Institute (CRBT).
Participate in Research
Help us answer questions about childhood health and illness, and help other children in the future. Learn more.
Contact Us
Physical Address
Seattle Children's Research Institute: Jack R. MacDonald Building
1900 Ninth Ave.
Seattle, WA 98101