Projects
Family Bridge Program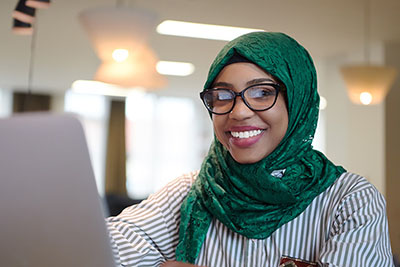 The Family Bridge Program was developed to provide support and assistance to families from historically underserved communities during and immediately after a child's hospital stay. The complexity of the healthcare system in this country can make it very hard for families to get what they need from it. Previous research has found that families of color, those who use a language other than English (LOE) for medical care and those with low income receive lower quality care and have worse outcomes after a hospital stay.
The Family Bridge Program was created by a group of parents, hospital staff, doctors, nurses and researchers to offer support to families directly and to help doctors and nurses communicate well with them. It was designed to lead towards better medical experiences and outcomes for families of color, those who use a language other than English for medical care and those with low income.
The Family Bridge Program is delivered by a trained bilingual patient navigator (called the Guide) who helps with the following:
Orienting families to the hospital, including wayfinding, education on the medical team structure and where to find things phone chargers and snacks
Connecting families to needed resources, both in the hospital and in their home community
Communicating with the medical team regarding the family's needs and preferences
Helping the team and family communicate well with one another
Providing emotional support during a stressful time
Calling the family after discharge to make sure they have what they need
In a pilot study in 2018, families and hospital providers were very satisfied with the program, and it showed promise for improving family experiences and confidence and how providers were communicating with them. In the current 5-year study funded by the NIH, we are testing the program's effectiveness at two hospitals (Seattle Children's and Children's Hospital of Philadelphia) using a randomized controlled trial design.
mVOCAL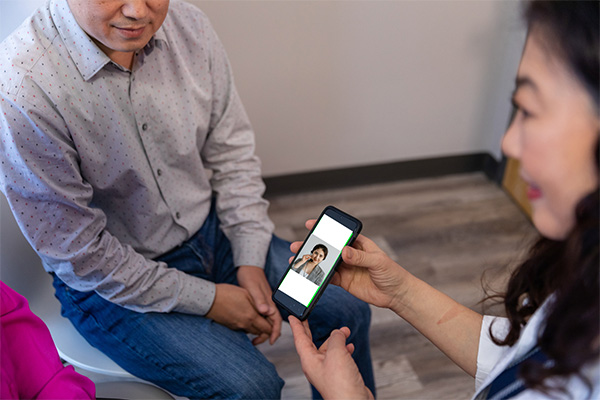 The NIH-funded mVocal study seeks to find the best ways to improve interpreter use in primary care clinics. Partnering with local clinics in Washington state, we are testing different methods to increase the use of professional interpreters when providers take care of patients and families who use a language other than English (LOE) for medical care. We are looking to see whether the methods change provider interpreter use and patient understanding and satisfaction.
We are also studying how the methods work and how much they cost, so in the future, clinics can choose the approach that will work best for their particular situation. Research shows that families with LOE face numerous barriers to receiving high-quality healthcare, stressing the importance of studying methods to improve communication and overcome these barriers.
RECORD-ED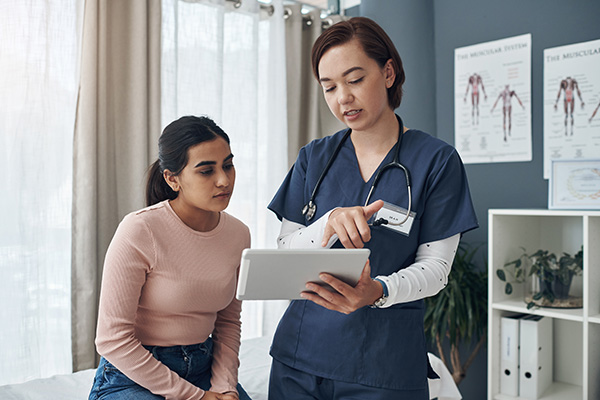 The RECORD-ED Pilot study is an NIH-funded project whose goal is to understand the usefulness of discharge instructions when given in audio form. Families of children seen in the emergency department (ED) for asthma were randomly assigned to receive one of the following:
Written discharge instructions as usual
Physical greeting card with an audio recording of the discharge instructions, plus usual written instructions
Audio recording of the discharge instructions through the MyChart patient portal, plus usual written instructions
The audio instructions, provided in English or Spanish and developed by a team of parents, doctors, nurses and other hospital staff, included important information about:
Follow up and warning signs
How to use asthma medications
Home care for asthma
Parents completed 3 surveys after the ED visit to determine how useful the audio instructions were, and whether they changed anything about how the family took care of the child's asthma at home, compared to written instructions. The results will be used to plan a larger study of audio-recorded instructions.
Contact Us
General email address: encorelab@seattlechildrens.org
Family Bridge lab: family.bridge@seattlechildrens.org
mVOCAL: mVocal@seattlechildrens.org