Research Studies and Clinical Trials
Why Participate in Research?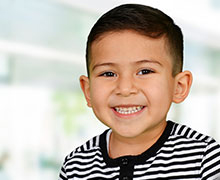 At Seattle Children's, our researchers want to improve care and the quality of life for children now and in the future.
To do this, we need help from the most important specialists of kids' health – your child and family.
Research studies need volunteers of all ages, genders, races and ethnic groups. Some studies need people with a specific condition. Other studies need volunteers who do not have any known medical conditions.
While some participants might not directly benefit from being in a research study, they might choose to volunteer because they:
Want to help others by contributing to medical knowledge
Have an illness or disease that has no effective treatment. Some studies offer experimental medications or treatments before they become available to the public. These medications or treatments are being studied to see how well they work and to make sure they are safe.