Biley Abatiyow
Research Technician I
Biley Abatiyow is an undergrad student at the University of Washington studying Medical Anthropology and Global Health. She joined the lab June 2019 as an intern. Her interest in malaria stems from her global health classes where she learned about the effects malaria has on children under the age of five in many countries around the world. Studying the consequences of the infectious disease sparked her interest in malaria vaccine research. Some of her skill sets include conducting genomic DNA preparation through PCR analysis, and many other molecular-bio work. Outside of the lab she likes to travel, hiking and spending time with family.
Nelly Camargo
Research Associate III
Nelly Camargo joined Dr. Stefan Kappe's lab, then at New York University, in 2002. She received her BSc from the Universidad Nacional de Colombia. Nelly has played an integral part to many research programs in the lab spanning from establishing transfection technology of the rodent and human malaria parasites to supporting the Human Challenge Center (HCC) with malaria clinical trials. In partnership with the HCC, Nelly has been involved in both safety and efficacy trials in human volunteers with a genetically attenuated parasite that was created in the lab. She believes that excellent, honest, persistent and truly cooperative work will eventually lead to control of the damage inflicted to so many people by the Plasmodium parasite that causes malaria. Outside of the lab Nelly enjoys spending time with her family.
Meseret Haile
Research Technician I
Meseret Haile is a Research Technician in the Vaughan Lab. Meseret received her BA in Anthropology and Biochemistry from Smith College in 2018 where she was involved in research in the Williams lab on expression cloning and analysis of putative transcription factors in filarial parasite Brugia malayi. Since joining the lab in September 2018, Meseret's work is focused on using experimental genetic crosses to understand drug resistance in Plasmodium falciparum. She is also participating in the production of Plasmodium falciparum sporozoites for ongoing GAP3KO vaccine trial. Outside of lab, Meseret enjoys dog sitting, long naps, and all things post-colonial theory.
Priya Gupta, PhD
Fellow
Charlie Jennison, PhD
Fellow
Dr. Charlie Jennison received his master's degree in medical parasitology from the London School of Hygiene and Tropical Medicine, researching novel diagnostic tests for schistosomiasis in Uganda. After three years researching sexually transmitted infections in Cambridge, UK, he undertook a PhD at the Walter and Eliza Hall Institute of Medical Research in Melbourne, where he focused on the gametocyte and sporozoite biology of P. falciparum. In the Kappe and Vaughan Labs, he is continuing his research interests in exoerythrocytic parasite biology, investigating proteins important for parasite infection of mosquito and human/rodent hosts, as well as working to advance the design of genetically attenuated parasites as a malaria vaccine. Outside of the lab he enjoys hiking, snowboarding and local IPAs.
Sudhir Kumar, PhD
Fellow
Dr. Sudhir Kumar is a postdoctoral scientist in the Kappe and Vaughan Labs. He obtained his PhD from the National Institute of Immunology/Jawaharlal Nehru University, New Delhi, India, working on calcium and cyclic nucleotide mediated signaling in Plasmodium falciparum erythrocytic stages. His current project focuses on experimental genetic crosses between different artemisinin-resistant and -sensitive parasites to discover the mechanism of drug resistance in Plasmodium falciparum.Outside of the lab he likes to travel, read, play badminton and watch cricket.
Amanda Leeb
Research Technician I
Shawna Stonum
Administrative Assistant Sr., Research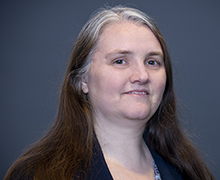 Shawna Stonum began supporting labs at 307 Westlake in December 2017 and joined the Kappe and Vaughan Labs in October 2018. Shawna has supported staff in both the non-profit and for-profit sectors in a variety of industries, including social services, health care, finance and now life sciences. Her favorite groups of people are those who use their skills to benefit the greater good. Shawna derives great satisfaction in being an integral part of the puzzle that works to potentially save lives and improve the quality of living those lives.
Biley Abatiyow
Intern