Meseret Haile
Research technician
Meseret Haile is a Research Technician in the Vaughan Lab. Meseret received her BA in Anthropology and Biochemistry from Smith College in 2018 where she was involved in research in the Williams lab on expression cloning and analysis of putative transcription factors in filarial parasite Brugia malayi. Since joining the lab in September 2018, Meseret's work is focused on using experimental genetic crosses to understand drug resistance in Plasmodium falciparum. She is also participating in the production of Plasmodium falciparum sporozoites for ongoing GAP3KO vaccine trial. Outside of lab, Meseret enjoys dog sitting, long naps, and all things post-colonial theory.
Spencer Kennedy
Research technician I
Spencer Kennedy is a research technician in the Kappe and Vaughan Labs working on the human malaria parasite Plasmodium falciparum. Having graduated from the University of California, Davis with a BS in biochemistry and molecular biology in 2016, he was involved in internships with the Wu Lab studying phosphorylated peptides in lung cancer, and with the Peng Lab doing computational biology on breast cancer. Since joining the center in 2017, he has been focused on the ongoing phase 1 clinical trial for a genetically-attenuated parasite (GAP) vaccine. He is also the primary technician for the Clinical ACL-I Insectary. Outside of work, Spencer is an avid tennis player and spends time volunteering with local non-profits that help homeless children in King County.
Sudhir Kumar, PhD
Fellow
Dr. Sudhir Kumar is a postdoctoral scientist in the Kappe and Vaughan Labs. He obtained his PhD from the National Institute of Immunology/Jawaharlal Nehru University, New Delhi, India, working on calcium and cyclic nucleotide mediated signaling in Plasmodium falciparum erythrocytic stages. His current project focuses on experimental genetic crosses between different artemisinin-resistant and -sensitive parasites to discover the mechanism of drug resistance in Plasmodium falciparum.Outside of the lab he likes to travel, read, play badminton and watch cricket.
Shawna Stonum
Administrative Assistant Sr., Research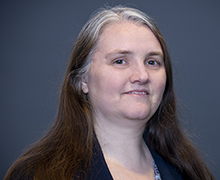 Shawna Stonum began supporting labs at 307 Westlake in December 2017 and joined the Kappe and Vaughan Labs in October 2018. Shawna has supported staff in both the non-profit and for-profit sectors in a variety of industries, including social services, health care, finance and now life sciences. Her favorite groups of people are those who use their skills to benefit the greater good. Shawna derives great satisfaction in being an integral part of the puzzle that works to potentially save lives and improve the quality of living those lives.
Biley Abatiyow
Intern