2023 Peroxisome Scientific Meeting
Sept. 10–13, 2023 | Seattle, Washington

The 2023 Peroxisome Scientific Meeting continues the tradition of a small, principal investigator- and senior scientist-based interactive meeting where we share ideas, new results and build our community and collaborations.
Agenda
We begin at 4 p.m. on Sunday, Sept. 10, for three days of exciting scientific discussions, a keynote address, short talks by invitees and social activities. The meeting will conclude the evening of Tuesday, Sept. 12. Out-of-town guests should plan to arrive in Seattle by Sunday afternoon and depart Wednesday morning.
Detailed agenda to follow.
Keynote Speaker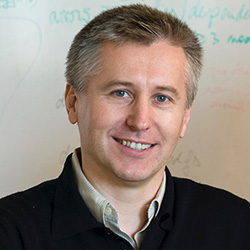 Dr. Andrej Sali, a leader in the field of structural and computational systems cell biology, is well recognized for his innovative approaches to structural modeling. He is a professor in the Departments of Bioengineering and Therapeutic Sciences, as well as Pharmaceutical Chemistry, at the University of California, San Francisco. He is also an investigator at UCSF's Quantitative Biosciences Institute.
Registration
Meeting registration is $650 USD, including meals and social events (exclusive of accommodations).
Cancellation policy: You may cancel your registration through Aug. 18, 2023, for a full refund minus a $25 cancellation fee. No refunds will be issued after Aug. 19.
Location
Seattle Children's Research Institute's Building Cure, 1920 Terry Ave, Seattle, Washington, 98101.
Hotel Information
A block of rooms is reserved at Hotel Max, a small boutique hotel less than five minutes from the meeting site. A limited number of rooms are available at a discounted rate. Book your room online.
Hosts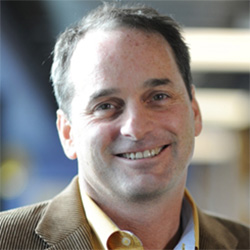 Dr. John Aitchison is co-director of the Center for Global Infectious Disease Research at Seattle Children's Research Institute and a professor of pediatrics at the University of Washington. He is a founding faculty member of the Institute for Systems Biology, where he pioneered systems biology approaches for cell biology, so-called systems cell biology. After 15 years at ISB, he became the chief science officer, and subsequently president, of Seattle Biomedical Research Institute (Center for Infectious Disease Research), where he led the implementation of systems biology approaches to understand and battle infectious diseases, primarily those of developing countries. He led the merger between Seattle Biomedical Research Institute and Seattle Children's to further advance systems biology and systems medicine.
He received his PhD in biochemistry from McMaster University in Hamilton, Ontario, Canada. He performed postdoctoral research in the Laboratory of Cell Biology at the Rockefeller University under the guidance of Professor Guenter Blobel (Nobel Laureate, 1999). Aitchison holds part-time, adjunct or affiliate faculty positions at the Institute for Systems Biology, University of Washington (biochemistry), the University of Alberta (cell biology) and the University of British Columbia (biochemistry).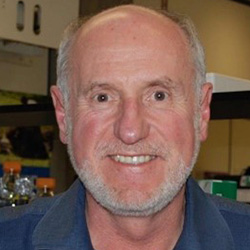 Dr. Richard Rachubinski is Distinguished University Professor in the Department of Cell Biology at the University of Alberta. He has been investigating and elucidating the molecules and mechanisms controlling the biogenesis of peroxisomes, membrane-enclosed organelles universally involved in lipid metabolism and the detoxification of reactive oxygen species. Dr. Rachubinski has helped define how peroxisomes are made in cells, identified and characterized a number of PEX genes required for peroxisome biogenesis, elucidated how peroxisomes are inherited by cells to maintain the benefits of having peroxisomes, and has shown how peroxisomes are required to mount an innate immune response to external pathogens. His research has helped take what was once a rather obscure organelle associated with little-known diseases and catapult it into the mainstream of both basic scientific and clinical investigation.
He received his PhD from McGill University in Montreal, Quebec, Canada.
Questions?
Please email PeroxisomeSeattle@seattlechildrens.org.