Current Research/Projects
Our lab is currently involved in 2 main research projects:
1. Placental Transcriptional Regulators of Gestational Length
Preterm birth is a leading cause of infant morbidity and mortality. Gestational length has been linked to a variety of childhood and later life health outcomes. Our work seeks to understand how transcriptional regulation within the placenta contributes differences in gestational length observed in the ECHO-Pathways cohorts. We are exploring transcriptomic differences in the placenta related to gestational length, and how these differences might be influenced by fetal sex and maternal race.
We ae particularly interested in the influence of CRH, or Corticotrophin releasing Hormone. This hormone is produced in the placenta throughout the end of gestation; and is known as the "placental clock" for its role in governing gestational length. Our work seeks to understand how this hormone is associated with changes in the placental transcriptome. This study will enhance our knowledge of the role of CRH in orchestrating parturition and identify transcriptional drivers that dictate gestational length, which may provide clinical biomarkers for early identification and treatment of spontaneous preterm labor,
Funding: NICHD K99/R00 The role of Corticoptrophin Releasing Hormone on Placental Transcriptional Networks and Birth Timing.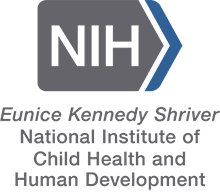 2. Prenatal Phthalate exposure disrupts the placental transcriptome
Phthalates are ubiquitous endocrine disrupting chemicals found in a variety of consumer goods; medical supplies and pharmaceuticals. Phthalates disrupt processes involved in placental physiology and fetal development and are associated with a variety of adverse health outcomes in infants and children. Through a collaboration with Dr. Sheela Sathyanarayana and the ECHO-Pathways team, we are investigating how prenatal phthalate exposure is associated with changes to the placental transcriptome. We are investigating 17 different phthalate metabolites quantified in urine during the 2nd and 3rd trimester. We are performing a global assessment of these changes across the placental transcriptome, and will investigate transcriptional and post-transcriptional regulators of this process.
Funding: ECHO Opportunities and Infrastructure Grant: Leveraging Transcriptional Regulatory Networks for Exposure Analysis.