Palliative Care and Resilience Research Program (PCAR)
Welcome to the Palliative Care and Resilience Research Program
Drs. Joyce Yi-Frazier and Abby Rosenberg lead the Palliative Care and Resilience Research Program.
Patients and families facing serious pediatric illnesses face a unique and challenging experience, including disruption of normal physical, mental and social development. The impacts can be long-lasting. Patients, siblings, and parents may be at risk for anxiety, depression and post-traumatic stress. In some cases they may be less likely to achieve milestones such as attending school, gaining independence or forming close friendships.
The Palliative Care and Resilience (PCAR) Research Program is developing ways to help children, teens, and young adults – and their parents – become more resilient in the face of serious health problems. We are creating interventions that promote resilience by teaching patients and families how to manage stress, worry, fear and negative emotions, while also finding purpose and meaning from their experiences. Our goal is to equip patients and families with skills that improve their outcomes and help them lead happier, more fulfilling lives.
Why "palliative care"?
Palliative care is a specialized type of medical care for people with serious illness. It focuses on providing patients with relief from symptoms and stress associated with their condition. Palliative care's goal is to improve quality of life for both the patient and the family. Clinical palliative care involves a team of specialists (doctors, nurses, psychosocial clinicians) who provide an extra layer of support for patients and families at any stage of illness.
Why "resilience"?
Resilience can be defined as an individual's (or family's) capacity to maintain physical and psychological well-being in the face of stress. Our team has extensive experience studying resilience in the context of serious illness. We have learned important things, including:
Patients and families define resilience as a set of resources that can be developed and/or harnessed during the illness experience.
They believe that skills to promote resilience can (and should) be taught.
The Palliative Care and Resilience Research Program has translated resilience theory and patient-centered research into the development of interventions designed to facilitate patient and family resilience. In turn, these interventions have the potential to improve patient and family outcomes such as health behaviors, mental health, achievement of social milestones and overall quality of life.
Fueled by Collaboration
Our research is fueled by a partnership between Drs. Abby Rosenberg and Joyce Yi-Frazier. Several years ago, Rosenberg and Yi-Frazier were separately exploring resilience and health outcomes in adolescents with cancer and type 1 diabetes, respectively. They learned of each other's work when they were accepted into Seattle Children's Clinical Research Scholars Program. This led them to collaborate on developing an intervention to promote resilience in adolescents and young adults with chronic or serious illness. The result was the Promoting Resilience in Stress Management (PRISM) intervention.
The Palliative Care and Resilience Research Program also includes a team of transdisciplinary researchers representing medicine, nursing, psychology, bioethics and health services research. Together, we endeavor to improve patient and family quality of life by developing evidence-based interventions and communication strategies to meet patient and family needs throughout the experience of illness.
An Intervention to Promote Resilience
Rosenberg and Yi-Frazier developed the Promoting Resilience in Stress Management (PRISM) intervention. PRISM consists of four evidence-based teachable skill sessions conducted between trained interventionists and participants. All four sessions emphasize skill sets that are not disease-specific.
The first session concentrates on specific stress-management skills, such as square breathing and mindfulness, and is associated with reduced depression.
The second session, known as goal-setting and problem-solving, allows participants to set their own goals and work through potential roadblocks that would make it more difficult to achieve their goal. This session is associated with psychosocial well-being.
The third session focuses on positive re-appraisals of stressors, and has been shown to reduce distress and improve quality of life.
The fourth and final session, referred to as meaning-making or benefit-finding, attempts to allow participants to find meaning in adversity, and is associated with improved quality of life.
The PRISM intervention has already undergone pilot/feasibility studies in both adolescent and young adult (AYA) and parent populations in diabetes and cancer, and was proven to be highly valued by both. Currently the team is wrapping up a randomized controlled trial (RCT) of PRISM for AYAs with cancer and launching an RCT of PRISM in parents of youth with cancer. In addition, feasibility studies are underway testing PRISM in youth with cystic fibrosis and end-stage renal disease.
Contact Us and Support Our Work
Our research is made possible by grants and donations from individual supporters. Please make an online gift and specify Palliative Care and Resilience research. To learn more about our work and how you can support it, please email our team.
Thank You to Our Funders
Investigator Biographies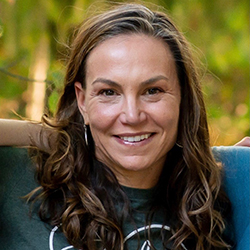 Abby R Rosenberg, MD
Dr. Abby Rosenberg is an assistant professor of pediatrics in the Division of Pediatric Hematology/Oncology at the University of Washington and the principal investigator of the Palliative Care and Resilience Research Program. She received her MD from Stanford University School of Medicine and her MS in clinical research methods from the University of Washington School of Public Health, and completed her pediatrics residency and hematology/oncology fellowship in the Seattle Children's/University of Washington programs.
Rosenberg's research focuses on the intersection of medical, psychosocial and bioethical issues involved in the care of children and AYAs with cancer. In particular, she is interested in early palliative care interventions designed to promote patient and family resilience during the cancer experience, such that we can improve their outcomes later on. Through a series of studies, she and the PCAR team developed the PRISM intervention.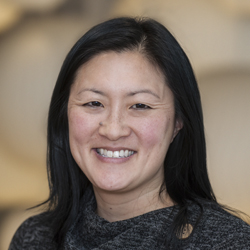 Joyce P. Yi-Frazier, PhD
Dr. Joyce Yi-Frazier is a senior clinical research scientist in the Center for Clinical and Translational Research at Seattle Children's Research Institute. She completed her PhD in health psychology from the University of Washington and obtained her bachelor's degree from Cornell University. Yi-Frazier has a long history of research in stress and resilience in association with chronic/serious illness. Interested in the interplay between resilience to stress and health outcomes, she was one of the first to publish on resilience in the diabetes population, and has also studied resilience in relation to stress in caregivers, elite athletes and obese youth. Her partnership with Rosenberg has developed into a fully-tested and developed intervention (PRISM), and she has co-led many projects with Rosenberg and other collaborators disseminating PRISM in oncology, diabetes, cystic fibrosis and end-stage renal disease participants.
Contact Us
Physical Address
Seattle Children's Research Institute: West 8th
2001 Eighth Ave.
Suite 400
Seattle, WA 98121