Ben Towne Center for Childhood Cancer Research
Staff
The Ben Towne Center's leadership team, faculty and staff includes some of the world's top pediatric cancer researchers and scientists.
Translational Program Scientists
Karen Spratt
Director, Preclinical Therapeutic Development
Dr. Karen Spratt leads the Ben Towne Center's scientific efforts to design and validate therapies that will be used in the clinic. This includes cell and molecular characterization of human cellular immunotherapy products and making sure that preclinical research projects follow precise good laboratory practice guidelines. Spratt's background includes scientific work at Pfizer Corp, Dendreon Corp. and Fred Hutchinson Cancer Research Center. She holds a PhD from the University of Texas Southwestern Medical Center at Dallas.
Olivia Finney
Research Scientist IV
Dr. Olivia Finney will lead the Ben Towne Center's correlative studies. This involves studying the molecular markers on the blood cells from patients after they have been treated with engineered T cells. This is to answer key questions such as how long the cells grow in the patient ad how the cells move through the patient's body, and to determine how efficiently they kill cancerous cells. Olivia's background includes human immunological studies at the Medical Research Council (U.K.) and Seattle BioMed. Finney received a PhD from the London School of Hygiene and Tropical Medicine.
Virginia Hoglund
Histotechnologist
Virginia "Ginny" Hoglund is responsible for histology and microscopy at the Ben Towne Center. In this role, she expands the center's capacity to study biological tissues and samples. She previously worked in the lab of Seattle Children's Research Institute's Dr. Mark Majesky, a leading expert on stem cell biology and regenerative medicine. Hoglund received her MS from the University of North Carolina, Chapel Hill.
Therapeutic Cell Production Core Scientists
Catherine Lindgren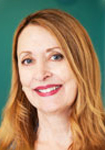 Director, Quality Assurance
The Therapeutic Cell Production Core (TCPC) is a state-of-the-art facility that manufactures cell-based therapeutics developed at Seattle Children's Research Institute. Catherine Lindgren directs the TCPC's manufacturing and quality control operations. She has more than 30 years of laboratory research experience moving cancer discoveries from the research bench into human clinical trials. She came to the TCPC after overseeing similar facilities at the University of Washington and Fred Hutchinson Cancer Research Center. She holds a BS from Washington State University and a certification in biomedical regulatory affairs from the University of Washington.
Chris Brown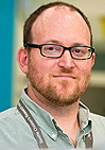 Manager, Production and Process Development
Chris Brown manages the TCPC's production and process development groups and played a key role in development and startup of the TCPC and its cleanroom facility. He has more than 12 years of experience in the manufacturing of cellular products for Phase I and II clinical trials. He joined Seattle Children's Research Institute from Fred Hutchinson Cancer Research Center, where he oversaw a team responsible for performing clinical production in a cleanroom facility. He holds a BA from Carleton College.
Stephanie Mgebroff
Manager, Quality Control
Stephanie Mgebroff oversees the TCPC's quality control (QC) program, ensuring that therapeutic cell products are safe and meet preestablished specifications prior to being released to the clinical team. Mgebroff previously worked in Fred Hutchinson Cancer Research Center's cellular processing facility and the Sidney Kimmel Comprehensive Cancer Center at Johns Hopkins School of Medicine. She holds an MS from Johns Hopkins University.