Our Story
Creating a World Without Childhood Cancer
Our Plan
The Ben Towne Center doesn't just have a vision of curing childhood cancer - we have a plan. Our world-class researchers are spearheading a treatment, called immunotherapy, that uses the body's immune system to eliminate cancer, without chemotherapy or radiation.
This cure starts by taking T cells - specialized white blood cells that wipe out infections - from a patient's own blood. Then we re-engineer these cells, installing new genetic instructions and new receptors that enable these cells to recognize specific types of tumor cells. The modified cells are then put back into the patient, where they find and destroy the cancer.
Clinical studies have shown this approach to be more targeted and more effective than traditional therapies, without their devastating side effects. The Ben Towne Center is translating this success into treatments that save children.
Launching clinical trials for cancer treatments
Our researchers have started the first round of clinical trials exploring this potential cure, a key step toward finalizing therapies that can be used worldwide. Within 20 years, the destructive toll of traditional cancer treatments could be a thing of the past.
"Moving immunotherapy forward is mainly a financial - not scientific - matter," says Center Director Dr. Michael Jensen. "Seattle is the place and now is the time."
New Cure. New Hope.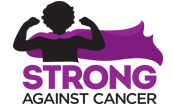 Through our Strong Against Cancer initiative, we're leading the fight against childhood cancer with new immunotherapy treatments. Learn how you can get involved.