Ben Towne Center for Childhood Cancer Research
Clinical Trials
The Ben Towne Center's vision includes becoming a hub of clinical studies that help researchers understand and explore innovative treatments for a variety of childhood cancers.
Participants in these studies can take advantage of new therapies before they are widely available and help others by contributing to research. Find out more about the clinical studies process, and its potential benefits and risks.
You can search by diagnosis for many clinical trials available through Seattle Children's and its partners on Fred Hutch's clinical trials page.
Current Ben Towne Center trials are listed below.
T-Cell Therapy for Leukemia
The Ben Towne Center is currently conducting Phase 1 and Phase 2 clinical trials that use a patient's own T cells to treat relapsed or refractory acute lymphoblastic leukemia (ALL). Learn more.
T-Cell Therapy for Neuroblastoma
Seattle Children's is currently conducting a Phase 1 clinical trial that uses a patient's own T cells to treat recurrent or refractory neuroblastoma. Learn more.
New Cure. New Hope.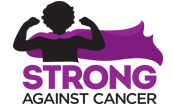 Through our Strong Against Cancer initiative, we're leading the fight against childhood cancer with new immunotherapy treatments. Learn how you can get involved.