Studying Interactions Between Sleep, Media Use and Physical Activity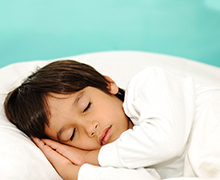 Healthy sleep plays a critical role in child and adolescent development; sleep problems can lead to behavior problems, difficulties in school, obesity and increased injuries. The Garrison Lab's research focuses on the interactions between sleep, media use and physical activity, and how these affect child and adolescent health, behavior and development.
The lab has shown that evening media use is associated with sleep problems in preschool children, as is interacting with violent media content any time of day. Our current research and upcoming studies include:
A randomized trial of an intervention to improve sleep in preschool children and an assessment of the impact on development (SHIP study: Sleep Health in Preschoolers).
Studies looking at causality in the short- and long-term relationships between evening media use, sleep, behavior problems and obesity (SHIP and SLUMBER: Sleep, Light, and Media Use at Bedtime in Early Adolescents).
Development and pilot assessment of a wireless technology toolkit to monitor sleep, physical activity, and nutrition in children with overweight and obesity, providing real-time feedback to families and healthcare providers (WATTS study: Wireless Assessment Technology Toolkit).
Finding new ways to measure and quantify media use, including exposure measurement and standardized assessment of video game characteristics and media use behaviors (SLUMBER study).
Exploring sleep problems in children with prenatal alcohol exposure, including the mechanisms involved and response to intervention (SHIFT study: Sleep Health in Families Together).
Read the Garrison Lab's blog to learn more about our latest work and related issues.
Help us answer questions about childhood health and illness, and help other children in the future. Learn more.
Help Us Pursue Solutions to Childhood Sleep Problems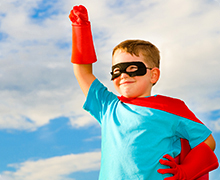 Our research wouldn't be possible without the support of research grants and private donors. There are several ways you can contribute:
Thank you for your support!
Investigator Biography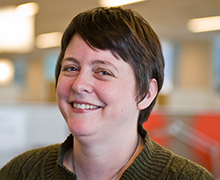 Dr. Michelle Garrison's research lab at Seattle Children's primarily focuses on child and adolescent sleep and the dynamic relationships with media use, behavior problems, physical activity, and obesity. She develops family-centered and sustainable health behavior change interventions, and studies the long-term impact of improved sleep on child and adolescent development as well as family health and functioning. As a health services researcher, Dr. Garrison also works with colleagues across a variety of clinical fields to help them conduct research on innovative and effective ways to improve the quality of healthcare.
Contact Us
Physical Address
Seattle Children's Research Institute: Building Cure
1920 Terry Ave.
Seattle, WA 98101
Email