Information Technology Articles
Putting Ellie's Heart in Her Mom's Hands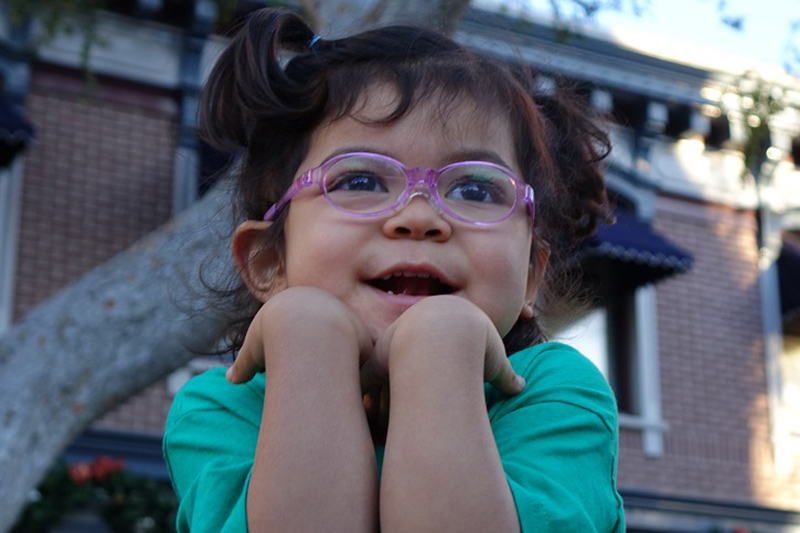 For parents like Melissa, managing care for a medically complex child is stressful and challenging. It can also leave caretakers feeling powerless when they don't have the information they need to advocate for their child.
For Melissa, this started when her daughter Ellie was just under 4 months old. That's when she and Ellie's dad noticed a change in Ellie's behavior.
"We thought she just wasn't feeling well," Melissa recalls. "She was sleeping a lot. We thought it might have been teething."
Worried it might be something more, they took Ellie to Children's Medical Center near their home in Las Vegas. Ellie was quickly taken to the pediatric intensive care unit and intubated and sedated so providers could perform a cardiac catheterization to see if there was an issue with her heart.
A new heart for Ellie
Ellie experienced her first cardiac arrest during the procedure and was diagnosed with dilated cardiomyopathy — a condition where the heart can't pump blood effectively. She was transported to UCLA Mattel Children's Hospital to receive more specialized care. After her third cardiac arrest, Melissa and the care team decided to place Ellie in a medical coma to preserve her remaining heart function while they waited for a heart transplant.
About five weeks later, on the day after Thanksgiving in 2015, they got the news — Ellie received her new heart around 5 p.m. that evening.
The journey to Seattle Children's
By March 1, Ellie was able to go home, and Melissa began to set up care with specialists across the Las Vegas Valley. For two years, she coordinated Ellie's appointments with cardiologists, gastroenterologists, neurologists, ophthalmologists, orthotists, allergists and others across various institutions, in addition to her pediatrician. But she knew there had to be a better way.
"We needed somewhere that could provide all of these services in one place, so we decided to move to Seattle to put Ellie's care in the hands of Seattle Children's," Melissa says.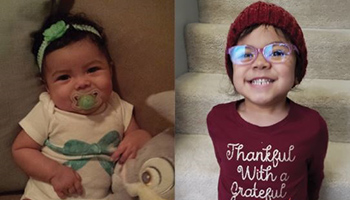 She wanted to take Ellie's medical history with them but there wasn't an easy way to do this, so she called every hospital and clinic where Ellie had received care to request a copy of her records. While most places sent her a compact disc with a copy of Ellie's records, Melissa remembers one hospital sent her physical copies in four foot-by-foot boxes.
She condensed this information into a six-page list of what she needed to have at her fingertips, including a list of medications, allergies, emergency contacts, current and previous specialists, medical diagnoses, hospitalization surgeries and Ellie's individualized education program and school.
"For families like us, this is our whole world," Melissa says. "We need something to show her care teams that we take care of the special heart we have for her, and that it is something we cherish and will take care of to the best of our ability."
A better way to manage Ellie's care
The move to Seattle has made managing Ellie's care easier. Right away, it meant less time coordinating and driving to and from appointments. Now, with Epic as the integrated electronic health record (EHR), Melissa no longer needs to carry her six-page list or any binders of records. By using Epic, Children's offers a central place to keep track of Ellie's information.
Melissa can see all her records on the MyChart website or mobile app. She can also view Ellie's upcoming appointments, receive notifications when her antirejection medications and other prescriptions are ready for pick up, and save time by checking in and reviewing the medication checklist on the app before her appointments — though this feature isn't yet available for all appointments.
"The MyChart app has given us not only the ability to not have to drag these binders with us, but we're also able to create screenshots or print in PDF form notes from Ellie's appointments and procedures."
Perhaps most meaningful, she now has access to full clinical notes instead of just the visit summary, enabling her to look back and track important details of Ellie's treatment and better advocate for her care.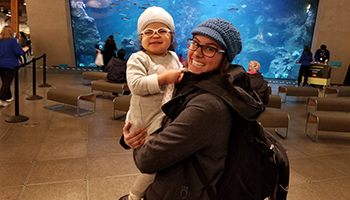 Epic also provides information Melissa has always wanted to know — like how much radiation Ellie receives during her procedures. Within 48 hours of her annual heart catheterization and biopsy in July 2021, Melissa was able to read the notes Ellie's doctor had dictated into her medical record, including the access point of her procedure, the measurements to the access of her heart, the tools used and how long she was under fluoroscopic contrast.
"This was so important to us because we need to advocate — when is it really important for Ellie to have an X-ray? Ellie had over 50 X-rays in just the first six months of her life and every single one is an additional risk of radiation for her," Melissa says. "This gives us the ability to advocate and say, 'This might not be the best way to do something.' Whether we have to go with a CT scan, an MRI or an X-ray — this gives more power to the parent, literally in the palm of my hand."