Life in Seattle as a Resident
Resident Wellness
Social Activities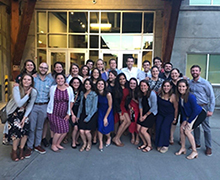 Each year there are many opportunities for social interactions between Seattle Children's Hospital residents, their families and the faculty.
During COVID, we have planned creative get-togethers spanning from Zoom happy hours and karaoke, to individual and small group gatherings in neighborhood parks.
In non-COVID times, some of the most popular activities include the resident/faculty softball game, the Winter Party, an end-of-the-year banquet and Brunch/Burgers on the Chiefs (BOTC), where residents and their families are invited to dinner (or brunch, for those on night shift) with the chief residents at restaurants throughout Seattle.
Exercise Facilities
The Intramural Activities (IMA) facility at the University of Washington provides tennis courts, a large indoor swimming pool and extensive workout facilities. Residents can have access to the facilities at the IMA for a small quarterly fee. Residents also have the opportunity to receive a membership at the Magnusen Athletic Club, a great location near Seattle Children's. During COVID, these facilities have been closed. In addition, there is a small amount of exercise equipment available for staff in the hospital, which has remained open. Seattle also has many parks, running routes, and bike paths for exercise opportunities!
Intern Support Group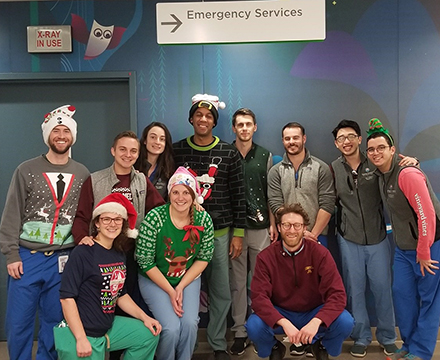 Each Thursday, first-year residents meet together for one hour of protected time with an experienced facilitator. The support group is a great opportunity to meet with fellow R1s and to share the ups and downs of resident life. R2s and R3s have monthly grief debriefs on Thursdays, and several senior support groups throughout the year as well. These have still been occurring during COVID times, facilitated via Zoom.
Team Dinners
Residents have get-togethers with their inpatient and ICU teams after their rotation, as an opportunity for reflection and some out-of-the-hospital bonding!
Spouse/Family Support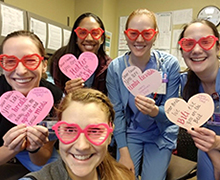 Residency can be a busy time for a resident and their family. The following support programs are available to residents and their families through Seattle Children's:
Spouse support group
Free individual or couples counseling
Participation in residency-wide activities
Other Perks
Through the University of Washington wellness center, discounted massages and other services/perks are available to residents.