Partnership Access Line
PAL Plus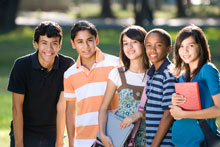 PAL Plus supports community health providers by offering brief behavioral health services to patients with Medicaid who are experiencing mild to moderate symptoms of the following:
Disruptive behavior (ages 4–11)
Depression (ages 12–17)
As of April 15, 2019, the PAL Plus pilot has come to a close; we are no longer accepting new referrals. Any open referrals will be completed as normal by our local mental health therapists. For questions, please email us.

See below for training opportunities in the PAL Plus curriculum.
Training Opportunities in Adolescent Depression and Disruptive Behavior
The Partnership Access Line (PAL) is recruiting mental health therapists serving kids, teens or families in an integrated care setting (mental health and primary care are co-located) to deliver innovative brief interventions.
The team consists of child and adolescent psychologists affiliated with the University of Washington School of Medicine and Seattle Children's Hospital will provide training and ongoing support to deliver the following interventions:
Participation and delivery of FAST-B and FAST-D is compensated to attend training, track symptom scores for families, consult via telephone and give feedback on training and treatment programs.
Please email us to participate.
For More Information
Contact Washington PAL Plus by phone (206-987-2753), fax (206-985-3325) or email.
If you are a medical provider, and would like to discuss patient care with a child and adolescent psychiatrist, call PAL at 206-987-2471.