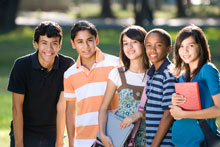 PAL Plus supports community health providers by offering brief behavioral health services to patients with Medicaid who are experiencing mild to moderate symptoms of the following:
Disruptive behavior (ages 4 – 11 years old)
Depression (ages 12-17 years old)
Patients with high-severity mental health difficulties are not a good fit for our brief treatment programs and will be connected to other local services.
PAL Plus is an expansion of the existing PAL program which provide telephone-based pediatric mental health consultations to Washington's primary care providers.
Program Eligibility
Patient lives in Benton or Franklin County
Patient has Washington State insurance/Medicaid
How to Refer a Patient
Complete the online referral form.
After receipt of the referral, a PAL Plus behavioral health specialist will contact the family within three business days. Interpreter services are available for all languages.
The PAL Plus team will provide patient care updates to the referring community health provider.
For More Information
Contact Washington PAL Plus by phone (206-987-2753), fax (206-985-3325) or email.
If you are a medical provider, and would like to discuss patient care with a child and adolescent psychiatrist, call PAL at 206-987-2471.