Why We Say Yes
Constance Thompson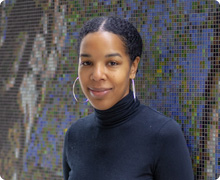 My son Caleb has a rare intestinal condition that threatens his ability to eat, drink and grow. When he was born, his doctors told me he probably wouldn't survive. At best, he'd never leave his bed.
The first four years of his life were a complete roller coaster. We lived in three different states, struggling to find the kind of care that would give Caleb the quality of life we dreamed he could have.
In late 2015, one of his former doctors encouraged us to visit experts at Seattle Children's, and we flew across the country as soon as we could. A few months later, when Caleb developed severe complications at another hospital, we dropped everything, boarded a medical jet, and moved to Seattle because we knew the team here had extensive experience with my son's condition.
Today, our 7-year-old is thriving – going to school, getting bigger, playing hard. It makes us tear up to think about how his entire care team goes above and beyond to make his medical care easy for him, including the physical therapy team who refers to his appointments as "superhero training."
Yet Caleb's condition is incredibly unpredictable. (Even enjoying a piece of birthday cake might send him to the hospital for three weeks.) We don't know when his next episode will be or what will cause it. All we know is that his care team has our backs. They are there for us through every hospitalization, food crisis and late-night consult – and that makes us feel like we can breathe again.
More Reasons We Say Yes

Dr. Jeffrey Ojemann

Dr. Rebecca Gardner
About It Starts With Yes
It Starts With Yes: The Campaign for Seattle Children's is a bold initiative to partner with our community and deliver on our shared vision to transform children's health for generations to come. With your generous support, we can envision a day when we can say yes to hope, care and cure for every child. See what your yes can do and donate today.