It Starts With Yes
Campaign Leadership


It Starts With Yes brings together a remarkable leadership team. The boards of Seattle Children's hospital, foundation, guild association and research institute are joined by community and business leaders, parents and philanthropists. Each has a unique set of passions and experiences, and a personal reason for saying yes to kids.
Why We Say Yes: A Message From Dr. Jeff Sperring, Chief Executive Officer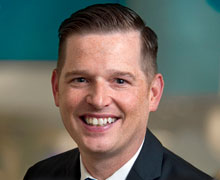 Right now, a worried mom or dad is on the way to Seattle Children's with a sick child.
Can we give them hope? Can we provide the care their child needs? Do we have a cure?
We see a day when we can say yes to hope, care and cure every time, for every child. To get there, we need to continue to push, to innovate, to advocate, relentlessly.
We need to "go big."
That's why we launched It Starts With Yes: The Campaign for Seattle Children's, with an ambitious goal of ensuring hope, care and cures for all children.
Our work isn't about beating the odds for a single child; it's about changing the odds for all kid-kind by improving outcomes for all children and teens in our region and beyond.
We have the clinical expertise to get it done. We have the research capacity and the intellectual muscle. We have the plan, the people and the passion.
And we have you.
With your generous support, we will create healthier communities – in our region, across our nation and around the world. We will save promising young lives, for a lifetime of dreams and achievements. We will be there when kids need us most.
It Starts With YES.
Jeff Sperring, MD
Chief Executive Officer, Seattle Children's
Campaign Honorary Co-Chairs
A.M. Clise
Anu Nadella
Laurie Oki
Scott Oki
Jan Sinegal
Jim Sinegal
Lenny Wilkens
Campaign Co-Chairs
Dean Allen
Jean Enersen
Dan Levitan
Molly Nordstrom
Scott Redman
Dean Allen
Joel Benoliel
June Boeing
Debra Cady
A.M. Clise
Valerie Courtney
Jean Enersen
Matt Englizian
Cynthia Huffman
Dan Levitan
Susan Mask
TJ McGill
Anu Nadella
Molly Nordstrom
Laurie Oki
Scott Oki
Doug Picha
Scott Redman
Chuck Riley
Nancy Senseney
Jan Sinegal
Jim Sinegal
Michele Smith
Jeff Sperring, MD
Lenny Wilkens
About It Starts With Yes
It Starts With Yes: The Campaign for Seattle Children's is a bold initiative to partner with our community and deliver on our shared vision to transform children's health for generations to come. With your generous support, we can envision a day when we can say yes to hope, care and cure for every child. See what your yes can do and donate today.