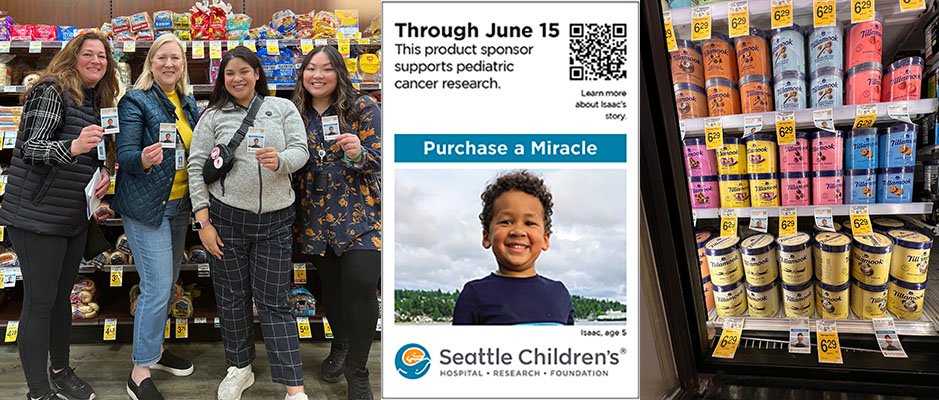 Since 1988, the Purchase a Miracle campaign has brought together the grocery industry and consumers to raise money for Seattle Children's.

Every May 1 to June 15, volunteers place shelf tags beneath products of participating sponsors in hundreds of retail stores across Washington state. When you choose products with the Purchase a Miracle shelf tag, you are helping support cancer research at Seattle Children's.

If you or your guild would like to participate in this campaign, now or in the future, please contact jane.stiehl@seattlechildres.org.
Date: Monday, May 1, 2023 - Thursday, June 15, 2023
Contact: jane.stiehl@seattlechildres.org