Lupus Research - Unraveling the Mystery - Unleashing The Cure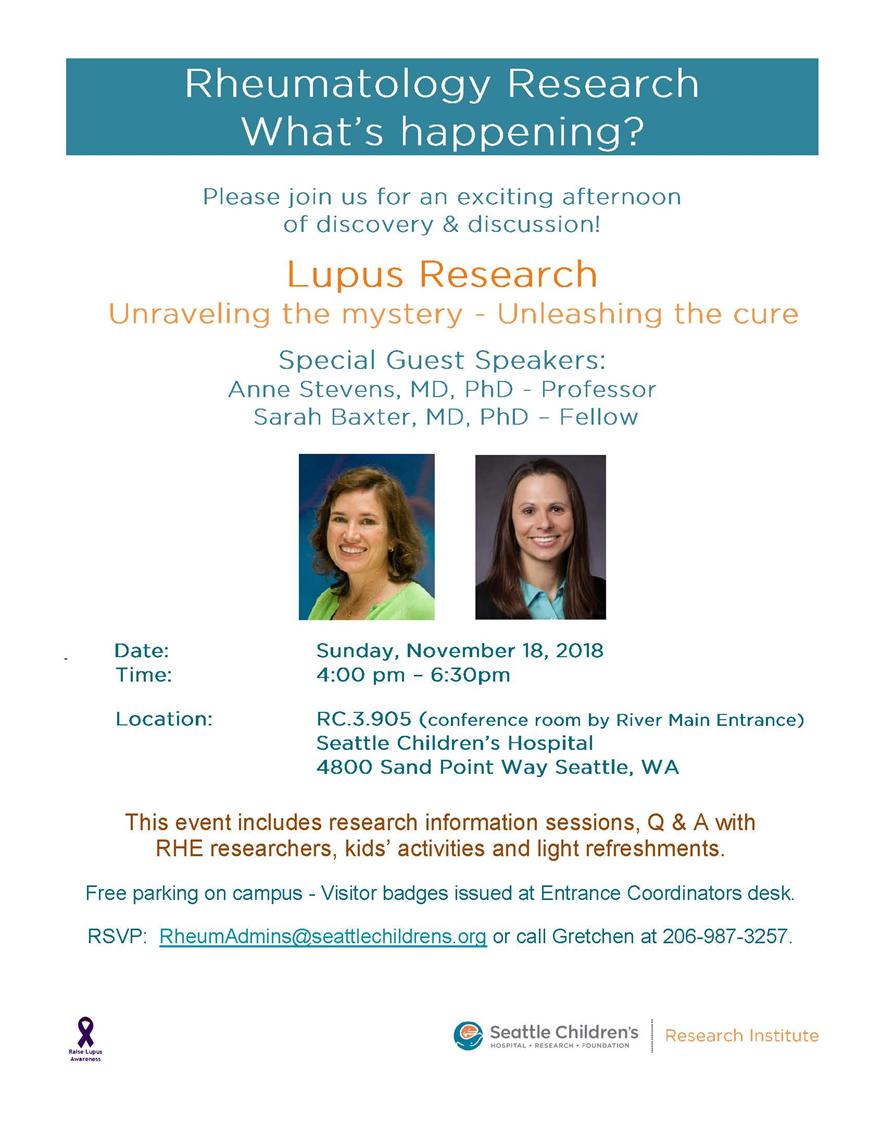 Please join us for an exciting afternoon of discovery and discussion with special guest speakers Dr. Anne Stevens and Dr. Sarah Baxter.

The event includes research information sessions, Q&A with rheumatology researchers, kids' activities and light refreshments.

Free to attend and parking is free at Seattle Children's Hospital.
Date: Sunday, Nov. 18, 2018 4:00 p.m. - 6:30 p.m.
Location: Seattle Children's Hospital - Room RC.3.905
4800 Sand Point Way NE
Seattle, WA 98105
Contact: To RSVP, email RheumAdmins@seattlechildrens.org or call 206-987-3257
Cost: Free