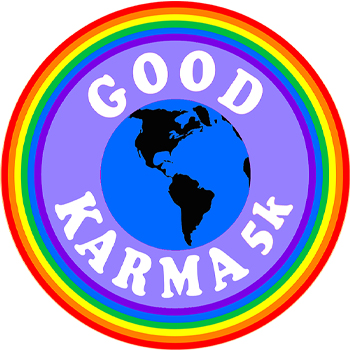 We all need some good karma in our lives, right? We are so excited to be one of the beneficiaries of @GoodKarma5K, taking place on October 8 at Seattle's Seward Park. Not only do you get to choose your own nonprofit to support, but you also get to choose your registration price. www.goodkarma5k.com for more info

Seattle's only choose your own charity fun run, where you decide where your portion of the proceeds benefits from a list of 5 local nonprofits. Please visit https://runsignup.com/Race/WA/Seattle/GoodKarma, click register, and you will be able to choose Seattle Children's Hospital as your nonprofit to support

Need some extra good karma?

Participate in our Good Karma Stations on race day, each station you participate in will earn you more raffle tickets toward awesome prizes:
Bring your gently used shoes for the shoe donation to Redeeming Soles
Bring a canned food donation for Northwest Harvest
Sign up for fun upcoming volunteer opportunities
Donate cash to your favorite nonprofit

Trees not Tees option - when you sign up you can choose to plant a tree instead of taking a tee. You will be sent a picture of your tree, a certificate, and exact GPS coordinates of your tree.
Date: Saturday, Oct. 8, 2022 9:30 a.m. - 11:30 a.m.
Location: Seward Park, 5895 Lake Washington Blvd S, Seattle, WA 98118
Audience: All Children, All Parents/Caregivers, All Teens 12+
Contact: ilana@runforgoodracingcompany.com