Fran Nordstrom Guild 2.0 – Yacht Rock Event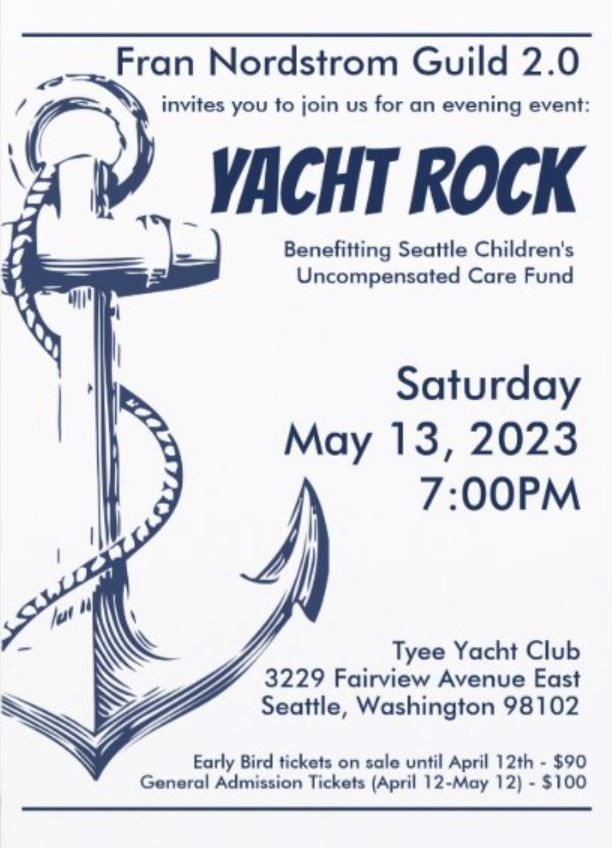 Join the Fran Nordstrom Guild 2.0 for drinks and hors d'oeuvres at the Tyee Yacht Club for an evening benefitting Seattle Children's Hospital Uncompensated Care Fund. This free or partially paid funding assures all children will receive quality care regardless of their families' financial resources.

Ticket Information:
If you are interested in sponsoring our event or have any additional questions, please contact us at 
fnguild2.0@gmail.com
.
We hope to see you there and look forward to sharing more details about the auction and raffle prizes!
Date: Saturday, May 13, 2023 7:00 p.m. - 10:00 p.m.
Location: 3229 Fairview Avenue East
Seattle, WA 98102