Danielle Alma Hyatt, ARNP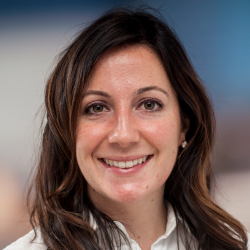 Danielle is wonderful, we are still in the process of figuring out the best treatment for our son and Danielle and Children's Hospital have been an excellent resource for us. Being a parent of a child with such high emotional needs can be confusing and overwhelming, so when you have a good team to help you it makes a huge difference!

She is wonderful with my son. Logan loves his visits, and seeing her has really helped him overcome some big challenges in school. We really appreciate and adore Dr Hyatt. I would recommend her to anyone looking for guidance and support in management of ADHD. She has a very gentle approach and she really makes a connection with her patients.
Overview
Board Certification(s)

Nurse Practitioner, Psych/Mental Health


Medical/Professional School

Yale University School of Nursing, New Haven, CT

Clinical Interests

Attachment disorders, trauma, ADHD

Research Description

DBT, pediatric bipolar, mental health protective factors during development, and in the mesolimbic system