Odessa Brown Children's Clinic
Learn About OBCC's Second Location – OBCC Othello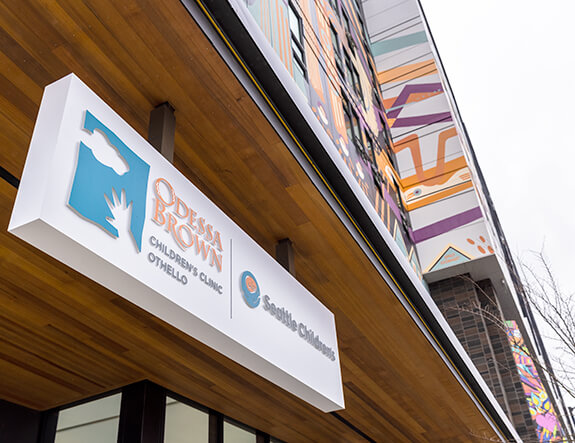 In March 2021, we opened OBCC Othello – a bigger, new clinic near the Othello Link light rail station in southeast Seattle's Rainier Valley. The clinic is approximately 42,000 square feet to meet the wellness needs of the growing pediatric population in south Seattle and south King County.
Services at the OBCC Othello location include pediatric medical care, behavioral health, dental services, nutrition, sports medicine, physical therapy, occupational therapy and much more. OBCC Othello is part of a unique urban community concept called Othello Square, a 3.2-acre site that brings together all the pieces of health and community including a charter elementary school, an early development center, affordable retail and commercial spaces, community meeting spaces and mixed-income housing.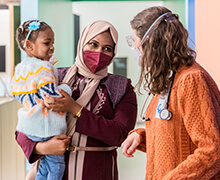 The OBCC Central District location is currently closed for renovations. Seattle Children's is firmly committed to the Central District community and to working toward a solution. We promise to keep patients, families and the community updated on progress.
You Can Transform Community Health and Wellness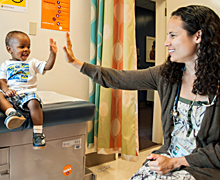 We celebrate and thank our community of donors for contributing $125 million during the Yes campaign, which helped make OBCC Othello a reality for patients, families and the broader community. Looking forward, your generous gift will help address the most urgent needs at OBCC, including funding an endowment that provides long-term support; establishing a health innovation and learning center at the Othello location; investing in sickle cell disease care; and upgrading the facility at the Central District location.