Stories
Moving the Needle on Healthcare
By taking leadership roles in national organizations, our faculty help improve pediatric care and the health and well-being of children and teens.
Seattle Children's mission is to help every child live the healthiest and most fulfilling life possible. In addition to advancing scientific discovery and developing new treatments and cures here in Seattle, faculty are encouraged to take leadership roles at the national level to enrich knowledge of issues that affect the health and well-being of children; develop clinical practice guidelines; and drive national strategy on clinical research studies.
It can take years for the efforts of national committees to come to fruition, but they have an impressive influence on how pediatric care is practiced and how issues regarding the health and well-being of children are understood.
In 2016, national committees led by Seattle Children's faculty published work that is having widespread impact for those who care for – and about – children, teens and young adults. Some of the projects that culminated in 2016 are highlighted here.
Consensus report on the consequences of bullying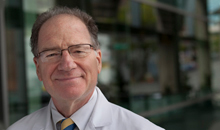 In May 2016, the National Academies of Sciences, Engineering and Medicine released a consensus study report describing the impact bullying has on childhood development. Dr. Fred Rivara, Seattle Children's Guild Endowed Chair in Pediatrics, chaired the committee that produced Preventing Bullying Through Science, Policy, and Practice. Dr. Megan Moreno, an adolescent medicine specialist and principal investigator at Seattle Children's, was among the committee members.
The committee engaged in an extensive literature review, held two public information sessions and convened four focus groups in their effort to create a shared understanding of the current scientific evidence concerning the biological and psychosocial impact of bullying on both target and perpetrator. In addition to reviewing the risk and protective factors that can increase or decrease peer victimization behavior and consequences, the report identifies the existing laws, programs and policies that are effective in decreasing bullying behavior and those that are not.
"The committee's work ended with the publication of the report," Rivara noted at the introductory briefing. "But the work of the sponsoring organizations to affect changes and improve the lives of our youth goes on." As part of this ongoing work, Moreno is co-leading a meeting at the National Academy of Sciences that will include representatives from social media companies to discuss ways to implement the social media policies described in the report.
First-ever clinical practice guidelines for BRUE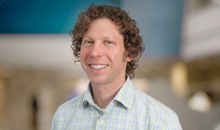 In April 2016, the American Academy of Pediatrics (AAP) published its first clinical practice guideline for infants who experienced an apparent life-threatening event. The publication wrapped up six years of work for the AAP's Subcommittee on Apparent Life-Threatening Events, which was chaired by Dr. Joel Tieder, a Seattle Children's researcher, quality improvement expert and hospital medicine specialist.
The Brief, Resolved Unexplained Event and Evaluation of Lower-Risk Infants guidelines have three main objectives:
Replace the term "apparent life-threatening event (ALTE)" with the term "brief, resolved unexplained event (BRUE)."
Provide guidelines for patient evaluation to assess whether the infant is at risk for a repeat event or has a serious underlying disorder.
Provide recommendations for managing infants with lower risk of a repeat event.
Tieder's previous experience in research and developing guidelines for Seattle Children's positioned him to lead the AAP's subcommittee. He has since spoken at more than 30 hospitals, continuing medical education events and conferences to help pediatric providers learn about the new recommendations and how to use them in clinical practice.
A new standard of care for high-risk neuroblastoma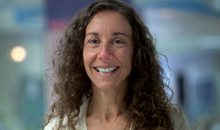 Seattle Children's oncologist Dr. Julie Park has long worn two hats for the Children's Oncology Group (COG). As chair of COG's Neuroblastoma Committee, she develops and implements the research agenda for this type of cancer. As a primary investigator, she designs and leads clinical studies to improve outcomes for children who have it.
In 2016, Park published findings showing that adding a second transplant and an immunotherapy drug significantly increased the three-year survival for patients with high-risk neuroblastoma.
In the study (conducted via COG), 61% of children with high-risk neuroblastoma who received two transplants survived for more than three years, compared to 48% of children who received one transplant. The three-year survival rate jumped to 73% when children received the immunotherapy drug dinutuximab after two transplants.
"The findings were incredibly exciting because they made two transplants plus immunotherapy the new standard of care in North America, and that means more kids will survive," says Park, who was one of only four researchers invited to give a plenary talk about their research at the American Society of Clinical Oncology Annual Meeting in June 2016.
Updated clinical report on sexuality education
Two American Academy of Pediatrics (AAP) committees joined forces to develop a clinical report on sexuality and reproductive health education. Published in July 2016, the report summarizes the evidence-based research published since the AAP's original clinical report on this topic in 2001.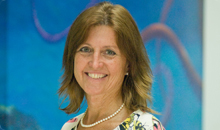 Dr. Cora Breuner, Seattle Children's adolescent medicine specialist and chair of AAP's Committee on Adolescence, shared lead authorship of the report with Dr. Gerri Mattson, of AAP's Committee on Psychosocial Aspects of Child and Family Health.
The report found that while pediatricians are in an excellent position to educate their patients about sexuality, one in three adolescent patients receive little or no information on sexuality from their pediatrician.
"Research has conclusively demonstrated that programs promoting abstinence only until heterosexual marriage occurs are ineffective," says Breuner. "Sex education is about more than when to have sex. Conversations with kids cover healthy sexual development, interpersonal and consensual relationships, affection, intimacy and body image." As an adolescent approaches college-entry age, a pediatrician may address issues such as the effects of alcohol, marijuana and other drug consumption on decisions about safe, consensual sexual practices. In the office setting, adolescents have been shown to prefer a pediatrician who is open and nonjudgmental in responding to worries or concerns about sexuality.
Sexuality Education for Children and Adolescents offers solutions to busy pediatricians on effectively incorporating education about sexuality, relationships and reproductive health into office visits. The report also provides information and resources for sexuality education in the home and school settings.
New guidelines for media use in the digital age
Today's children and adolescents are among the first generation of digital natives growing up immersed in a variety of broadcast and digital media. In this new era, the evidence regarding healthy media use no longer supports a one-size-fits-all approach to establishing healthy habits. In 2016, the American Academy of Pediatrics (AAP) published a technical report and two age-specific policy statements aimed at rethinking what healthy media consumption means and setting new guidelines that go beyond screen-time limits.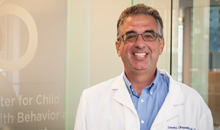 Seattle Children's Drs. Dimitri Christakis and Megan Moreno were among the lead authors of Children and Adolescents and Digital Media, a technical report that covers differences between traditional media and digital or social media; changes in how media is being used; benefits and risks of media use at different ages; and impacts of media use on health and development. The report also introduces the Family Media Use Plan, an online tool that helps families think through and develop rules for media use that address their individual needs.
Christakis was one of the two lead authors of the AAP's policy statement Media and Young Minds that reviews the existing literature on TV, videos, interactive technologies and health-related concerns for children from birth to age 5. It also provides recommendations for pediatricians for guiding families about media use for young children and the importance of parent and child activities that don't include technology.
"We advise parents to avoid screen time for children younger than 18 months except for video chatting," says Christakis. "Infants and young children need laps more than apps."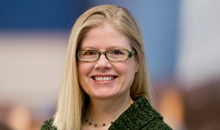 Moreno was the lead author of the AAP's policy statement Media Use in School-Aged Children and Adolescents that recommends a key role for pediatricians: help families understand the benefits and risks of media; encourage parents to play an active role in curating their children's media use; and help everyone understand the importance of balancing media with other activities.
"One of the key takeaways is that we've moved away from the previous guidance of two hours of screen time a day, and we're encouraging families to review the new policies that are based on current research and create personalized media plans for their children and family," says Moreno.
Published in the Academic Annual Report, March 2016.