Covington Review and Seattle Children's Response
Read the Covington review of Phase 1 and Seattle Children's response released in May 2023.
Embedded Anti-Racism Into Values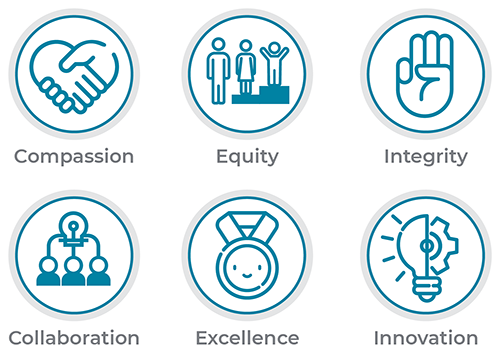 Seattle Children's values-based behaviors and leadership qualities were updated to better reflect anti-racism.
See what anti-racism and inclusion look like in practice.
Replaced Code Purple With Adaptive Social Response
37 families, community leaders and workforce members developed recommendations that created the Adaptive Social Response system.
Meet the team now providing relational, proactive support for patients, families and workforce.
Improved Inclusion Score

Improvement in rating as demonstrated by Seattle Children's workforce responses to the prompt: "This organization values workforce members from different backgrounds." (Goal was 3.82 out of 5.0; actual was 4.01.)
Odessa Brown Children's Clinic (OBCC) Highlights