Office for Teaching, Education and Research
Our Team
Sara Jane Webb, PhD
Faculty Liasion
Sara Webb is a Professor of Psychiatry and Behavioral Science at the University of Washington and Seattle Children's Research Institute. Trained as a developmental cognitive neuroscientist, my research program has focused on the development of lifespan physiological biomarkers assessing the contribution to the autism social phenotype. While my primarily work focuses on electroencephalography (EEG) and event-related potentials (ERPs), I also use eye tracking (ET), cardiophysiology, and neuroimaging methodologies. My research has spanned projects focusing on the infancy / pre-symptomatic period of autism, early diagnosis, brain – phenotype relations in females with ASD, genotype – phenotype relations in children with likely gene disrupting events, use of biomarkers to assess intervention outcomes, and methodological development to advance the use of biomarkers in clinical trials.
Christina Riley, MAR, MPhil
Program Manager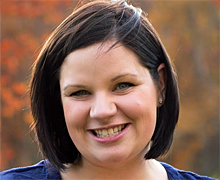 After a 10-year hiatus from the Seattle area, Christina Riley returned in August 2017 from the East Coast, where she spent time completing graduate work and working for Yale University's School of Forestry and Environmental Studies. While at Yale, she worked as the senior administrative assistant for two programs focused on forest restoration and education: the Environmental Leadership and Training Initiative (ELTI) and the Global Institute of Sustainable Forestry (GISF).
Riley holds a BA in humanities, cum laude, from Western Washington University; an MAR from Yale University's Divinity School; and an MPhil from Drew University. In 2017, she left Drew's PhD program (ABD) in New Testament and early Christianity in order to pursue other career goals. Her true passion is child passenger safety, so in her spare time, she volunteers at local area hospitals as a Child Passenger Safety Technician Instructor (CPST-I) and runs her own small car seat safety business – Safe Sound Kids Northwest. She is also trained in car seats for children with special needs. She is happily married and has two children, ages 7 and 5, and adores spending time with her family.